Would you consider your relationship special? Thinking about marriage? Midweek weddings could be the thing to take your partnership to the next level. Whatever your age, deciding to settle down with your significant other can be extremely scary.
So, I'll admit it…I'm no marriage expert. However, with more than 50 marriage celebrations under my belt. One thing is certain, there is a good, bad and ugly side to getting married during midweek. Otherwise known as the weekdays, a joint decision about the wedding date usually poses many challenges.
What are they? How will it impact on your lives? And how is it going to affect your wedding guest list plans? Well, don't panic or worry. I've rounded up a list of pros and cons. These are the good, bad and ugly truth about planning a midweek wedding. Decide if getting hitched during the week will improve your loving relationship. Keep reading…
Midweek Weddings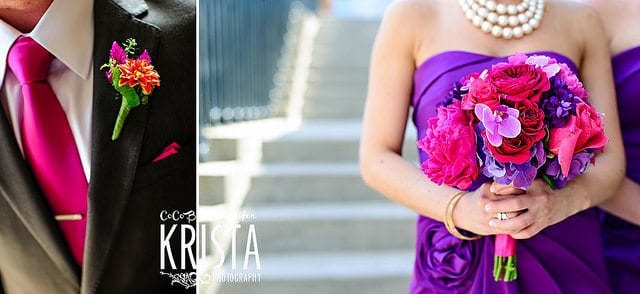 image
Monday | Midweek weddings
Good – The start of the week is referred to as Blue Monday. So, if you are interested in picking a Monday, one that falls on a religious day or a bank holiday there's often a trade-off. But this preferred wedding date could be a life saver. Even better the best money saving decision you'll ever make.
Pros – You can reinvent the weekday wedding by snapping up some amazing deals. And have an exclusive celebratory occasion. So, plan a blissful ceremony for during the day and a memorable event in the evening at a beautiful hotel of your choice.
Bad – Do you have a sentimental choice for a wedding date? It could turn out to be impractical and the worst day for your nuptials. Therefore, before you inject energy into sending out the save the date and wedding invitations, check everyone's agenda.
Ugly cons – Basically, many loved ones are working on Monday. So, you'll have hardly any guests to enjoy your day. Plus, there could be fewer venue options available within your budget. Or your estimated funds for your wedding do not cover the costs.
Tuesday | Weekday wedding
Good- Shrove Tuesday otherwise known as Pancake Day is a traditional feast day but not a public holiday. However, just like a regular Tuesday it is not the first choice of every couple. But, with endless wedding venue options you will be within your reach and price range.
Pros- What's more, the venue you want should be attainable, available and certainly not fully booked. And the best news is….the standard marriage rates for a celebrant, catering and live music entertainment are fair, too. Remember to negotiate!
Bad- Sometimes seen as an unlucky day to tie the knot. Tuesday is not the best day to plan a wedding unless it's your birthday, special date or coincides with a bank holiday weekend.  But, wouldn't you love to stand out from the rest of the over 35 bride's and create something different?
Ugly cons- Unfortunately, for some of us, Tuesday evokes negative feelings like the start of the week. Moreover, friends and family will be busy with their jobs, upcoming events or have other commitments and activities planned. The unique experience of a first-time marriage may not be on the cards.
Wednesday | Midweek weddings
Good- Let's face it, Ash Wednesday and Boxing Day falls on a weekday and could transform the whole meaning of wedding ceremony celebrations. What are the high end items on your checklist? Have you got a packed schedule? Well, on an ordinary Wednesday you can get a reduction on the essential stuff for your big day.
Pros- So, put on your thinking cap and start searching for wedding companies offering great discounts. Albeit it we are not spring chickens anymore, we can create a beautiful dream wedding. Check out wedding planners and decide on a fair fee for the services that suits you.
Bad- However, Wednesday can be considered an auspicious day to get married. Will your partner commit to you. In fact, can you pin him down to an actual wedding date? Does he want your intimate weekday marriage celebrations to be another special day in the year to commemorate?
Ugly cons- But I'm sorry I have to burst your bubble. Wednesdays usually coincide with Boxing Day or an important cup final match date, such as a premier league football tournament, rugby championship or other big sporting events. Albeit our age is just a number, we still want to experience a gorgeous day with our soon-to-be husband.
Thursday | Weekday wedding

Good- Thursday could be seen as a midweek or weekday. If you are not swoon off marriage a long-weekend wedding celebration is differently for you. In fact, there is plenty of scope to plan your festivities abroad.
Pros- Imagine your wedding date falls on the anniversary of the day you first met. Many wedding venues, hotels and marriage celebrants can help you create something uniquely yours. So, what are you waiting for, why not take advantage of the wedding professionals  today.
Bad- Here's the downside about hosting a Thursday weekday wedding, the stay over weekend away. Commuting is stressful can cause a headache logistically and be an organisational nightmare. It could lead to disappointment because loved ones are unable to attend.
Ugly cons- Finally, starting Thursday through to Monday, millions of drivers will plan to take to the road for a short break. And guests might face a traffic jam. Therefore your wedding plans for a long weekend might interfere with their getaway plans. Even worst, due to work commitments your family, friends and colleagues might not get the time off to celebrate with you.
image Andaz
Midweek weddings related articles
Over to you…
Please leave your thoughts in the comment box below. And like and share my Facebook page!