With the invasion of midweek weddings some sentimental couples are overriding the traditional Saturday wedding. The 365 day-calendar consists of 12 months and 52 weekends. But, to tie the knot on a less popular day still poses lots of stress and problems.
It's a fact, midweek weddings are set for a massive boom among passionate millennial couples who do not desire a weekend celebration. Revolutionizing the traditional Saturday wedding has now become reality.
So, how do you solve the many challenges faced with planning a midweek wedding? Don't worry to help you think beyond your limitations I've listed the pros and cons of midweek weddings.  Keep reading…
Midweek Weddings

image
Midweek Weddings
Monday
Pros – Picking your wedding date during the start of the week, a religious or a bank holiday is less preferred. But, Monday could be the best decision you'll ever make. You can reinvent your wedding by snapping up some amazing deals. And have an exclusive and intimate celebratory occasion. So, plan a blissful and memorable event in the evening at a beautiful hotel of your choice.
Cons – Do you have a sentimental choice for a wedding date? It could turn out to be impractical. Therefore, before you inject energy into sending out the save the date and wedding invitations think about RSVP. Basically, many loved ones are working on Monday. So, you'll have hardly any guests to enjoy your day. Plus, there could be fewer venue options available in your price range.
Tuesday
Pros- Bank holiday Tuesday or a regular Tuesday is not the first choice of every couple. But, with endless venue options you will be within your reach and price range. What's more, it should be available and certainly not fully booked. And the best news is….the rates for a celebrant and live music entertainment are fair, too. Remember to negotiate!
Cons- Sometimes seen as an unlucky day to tie the knot. Tuesday is not the best day to plan a wedding unless it's your birthday.  Wouldn't you love to stand out from the rest and create something different? For some of us, Tuesday evokes negative feelings like the start of the week. Moreover, friends and family will be busy with their jobs or have other commitments.
Wednesday
Pros- Boxing day falls on Wednesday this year and could be the right time to host your big day. What are the high end items on your checklist? Have you got a packed schedule? Well, on a regular Wednesday you can get a reduction on the essential stuff for your day. So, decide on what is a fair fee for the wedding services you require.
Cons- However, will your partner commit to the wedding? Can you pin him down to a date? Does he want your wedding anniversary to be another special day in the year to commemorate? Well, Wednesdays usually coincide with Boxing Day or another important date, such as a premier league football tournament, rugby championship or other big sporting events.
Thursday
Pros- There is plenty of scope on Thursday to plan your festivities. Especially, if this day falls on the anniversary of the day you met. Many wedding venues, hotels and celebrants have all the bases covered for you to create something uniquely yours. So, what are you waiting for take advantage of the wedding professionals help.
Cons- Hosting a Thursday wedding can cause great stress and disappointment because loved ones are unable to attend. Starting Thursday through to Monday, millions of drivers will plan to take to the road for a short break. And if many of your guests are local, your wedding on a long weekend might interfere or conflict with getaway plans. Even worst due to work obligations they can't get the time off to celebrate with you.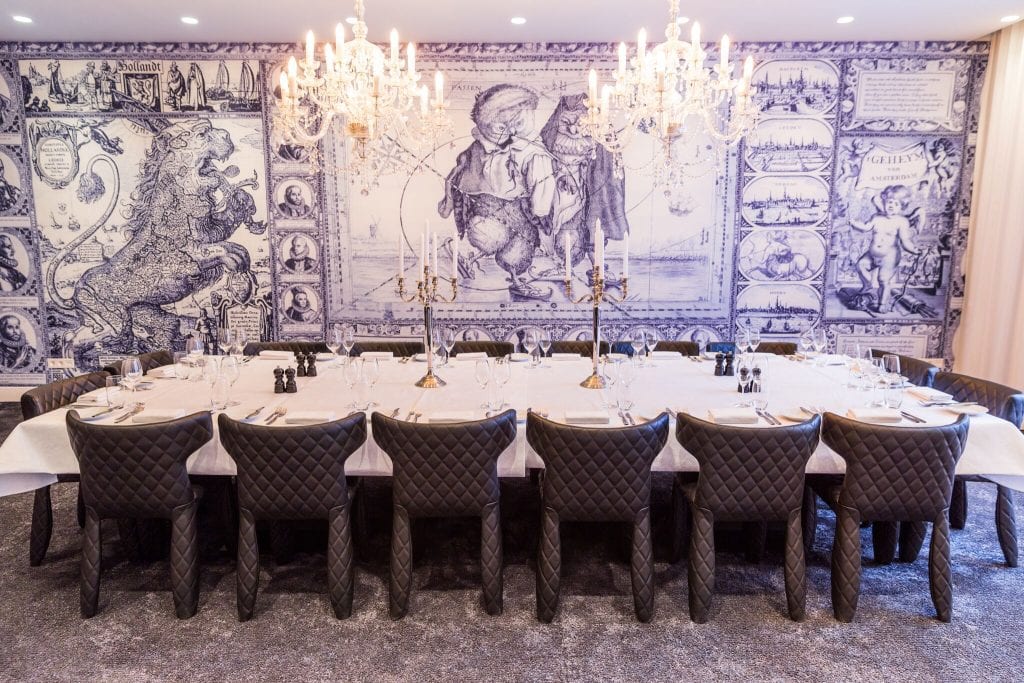 image Andaz Amsterdam Hotel
Related articles
Over to you…
Please leave your thoughts in the comment box below. And like and share my Facebook page!