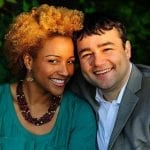 A commitment ceremony is a celebration of your meaningful relationship, union, love and loyalty for one another. It's the alternative to a godly marriage but without the trappings of religion. In truth, the non-conventional wedding service contains no religious wording and there is no paperwork involved.
Did you know that celebrating getting not married has led to more personal irreligious wedding ceremonies? Well, someone like you may want something that is special, best fits your different personalities, ethical beliefs and world view. Basically, as individuals and as a couple it has to identify with you both.
And that is where the commitment ceremony comes in, it follows the same order of events as a traditional marriage service. However, you decide what your non-religious ceremony contains, it truly reflects your cultural background, strong moral values, and future dreams.
So, are you ready to take the next level and share your love story publicly in front of close family and friends? Do you want to show that you have what it takes for a durable relationship? Well, you are in luck and have freedom of choice to make a meaningful moment memorable. Get planning with the below tips…
Commitment Ceremony | Celebration of loyalty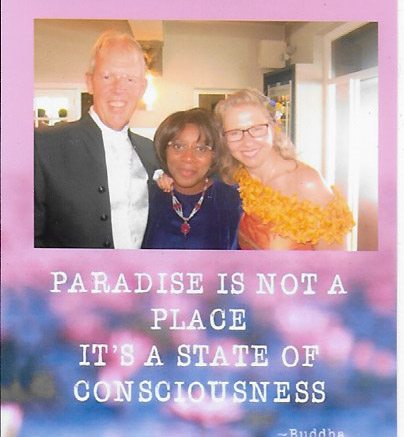 1. Marriage is an institution but love is universal

Let's start at the very beginning, to slavishly follow typical marriage traditions might not be your thing. "The meaning of marriage is so deeply rooted in patriarchy and gender inequality, it puts you off" Source: https://www.dailytelegraph.com.au , So, opting for a non-religious wedding with substance is perfect.
2. Bring back humanness to the meaning of marriage
Secondly, the sound of marriage stings you. Thus, a commitment ceremony also known as symbolic ceremony is personal and non-legally binding. It gives you a unique opportunity to create a special celebration. Moreover, invitees have a strong sense of belonging, inclusion and participation.
3. Loyalty ceremonies outstripping marriage ceremonies

With the above in mind a commitment ceremony is the perfect alternative to a civil union or church wedding. And look at it this way, it's outstripping the classic marriage ceremony because there are no restrictions. So, choosing such an arrangement with your partner gives you plenty of scope to create something uniquely yours.
image: Krista Guenin
4. Commitment ceremony partnership in life
Secondly, two soul companions, such as you and your partner wish to make your long-term relationship official. So, instead of marriage settling on an alternative commitment ceremony speaks more to you both.
5. Similar beliefs about commitment

Perhaps, you could hold a belief in the supernatural world. In fact, feel a partnership in life ceremony, spiritual union or celebration of loyalty speaks more to your hearts and minds. Whatever you prefer do what is right, it's your celebration of love party.
6. Deal with the paperwork and the legalities of marriage
Another thing to consider, you might be an atheist. Having a dogmatic belief to hold a a commitment ceremony is simply your relationship confirmation without registering a civil partnership.
7. Alternative wedding day celebrations

And with your non-standard and unconventional wishes a celebration of love is perfect. So, deal with the paperwork and the legalities of marriage (if you desire) before your big moment. Moreover, find out more at your local town hall.
8. Ceremony coincides with major event
And there's more…stated by Offbeatbride.com, a promise of commitment ceremony or ritual symbolises unity. It is held to mark the union between two individuals in love. Another thing, you're uncomfortable with the concept or the term of marriage.
9. Breaking free from traditional legacy
So,  how can you break free from the traditional legacy of weddings? Well, it's easy by creating and planning something authentic it ensures your love celebrations stand out from the rest. But, bare in mind your alternative nuptials might coincide with another major event.
10. Confirm your union

Although an alternative partnership ceremony is similar to a classic wedding. In a word it's a symbolic, small private celebration for 2 (or more guests). And the best thing is the short and sweet unconventional wedding allows you to make the rules.
11. Publicly declare love

You set the tone and scene. Plus, you choose your own words representative of your relationship. And as two soul companions you promise to  share your lives together, by writing your own personal vows.
12. Commitment ceremony creativity

What's more exciting than celebrating your love the way you want? And guess what, you can, use creativity to echo your special needs, ideas and music tastes. Albeit, this is a superb idea it doesn't reflect a traditional marriage service [proclamation of banns]
12. Long-term relationship contract

Basically, a celebrant can have your intention [signed contract] for a long-term relationship read out during a commitment ceremony. So, be totally self-indulgent and plan a non-legal, non-binding or spiritual wedding celebration.
13. Grant of approval to hold a life partner ceremony
But, did you know you can include your children in the life-time partnership celebration? Well, a small, intimate civil wedding is merely a formal proceeding to ensure your legal status. Yet, the actual commitment ceremony celebrates your long-standing harmonious connection.
Commitment ceremony – bonus tips
image: Krista Guenin
14. Design a personalised script 
What is your opinion of the the perfect commitment ceremony? Well, you can focus on your lifestyle, cultural heritage and personality. Plus share your hopes, dreams and happiness with loved ones. Hire a celebrant to design a personalised script.
15. Officiate your ceremony

Another thing, be different. Who can represent you both during a heartwarming and memorable commitment ceremony? Why not opt for a close friend to perform as your marriage officiant for the day. Craft your own unique declaratory and contracting words.
16. Re-enact alternative wedding
Another thing, you can re-enact the alternative wedding proceedings and personalize your big day. But don't forget to include family and friends. Furthermore spice up the occasion with your unique and special commitment ceremony script.
17. Swap a gift of love

Together with the above, present one another with a token of your loving union. In fact a traditional wedding ring symbolizes eternity and is a perfect gift. Otherwise, exchange an engraved bracelet or necklace. Moreover, a confirmation and testimony will affirm your solid bond.
18. Symbolic partnership certificate 
Finally, the commitment ceremony should be finalised with a meaningful gesture of your love, unity and first kiss. Embrace your partner and sign your symbolic partnership certificate or a contract of love. Actually, it's the ultimate pledge of lifelong devotion.
Related articles
 Over to you…..
Please leave your thoughts in the comment box below. And like and share my Facebook page!