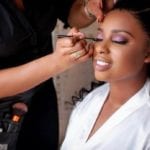 Struggling to find wedding day hair tips and great bridal make-up tricks? Snatch up these experts shear genius ideas to flatter your beauty. Discover what suits your stunning dress. Every princess Cinderella, whether you are blond, brunette, noirette or a red head deserves to feel good.
And let's face it we would all love the Rapunzel effect, right? Imagine you've got the most stunning wedding venue, fitted the shoes and sized up the rings. And you need an absolutely flawless look to complete it all. You want to achieve the prettiest you on the biggest day of your life.
But there's a problem, you need help to enhance your natural good looks. And show off your "golden" curly locks. So, are you ready to lash out and treat yourself? Dutch wedding day hair and make-up artist can help. Go on Rapunzel "let down your hair" and have fun planning. Here we go…
Wedding Day Hair & Make-Up Artists in  Holland
image jouwmoment.com | photographer
1. Jouwmoment | Special bridal look

With the above in mind, would you consider a very special bridal look? Your hair and face needs special treatment before the main event. So, spruce up with Lisanne Kooij at www.jouwmoment.com. Another thing, this all-round professional makeup artist and hair stylist is also a photographer, and has a wealth of knowledge about your best features.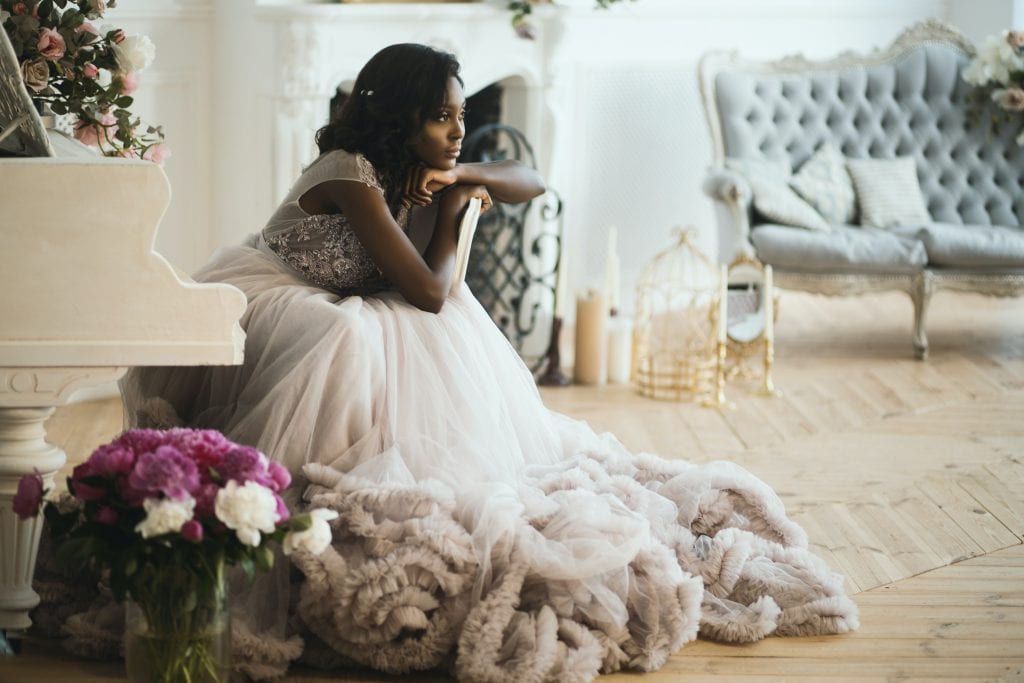 Foto door EVG photos via Pexels
2. Viola sarkodee | hair & make-up professional
Secondly, are you the bride-to-be who wants to apply flawless melanin bridal make-up? Are you keen to style your own beautiful hair on the big day? Well, Viola Sarkodee provides you with tips and tricks on how to look amazing, have luscious locks and feel youthful. In fact, there's no limit to what you can achieve with her shear genius and natural products.
photo credit Romy Oomen
3. Theweddingchapter | Bridal & make-up expert
Thirdly,  theweddingchapter.nl takes bridal hair, make-up and painting finger nail ideas to the next level. What about the texture of your hair? And the shape of your face? Well, these professionals will pamper you to the max. Furthermore, with a good treatment plan and the right guidance, you'll feel gorgeous on your wedding day. With the help of your bridesmaids there is plenty of time to try alternatives and think-out-of-the-box.
4. Samanthapretto | Accessories & hair slides
Alternatively, want a ready to wear bridal hair and make-up look? Whatever the weather www.samanthapretto.org create something timeless for you. In fact, trust this professional beautician with your beauty on the most important day of your life. Let them take the pressure off you. Moreover, have a wonderful wedding experience and make lasting memories. With exquisite hair and spotless make-up, you'll look absolutely stunning on your dream day.
5. Mariah Makaay | make-up highlights
Are you a bride of colour? Do you have silky smooth skin? Well, Mariah Makaay a MAC cosmetics specialist creates stunning bridal looks. And with her expertise advice you'll achieve the perfect make-up for your wedding. Mariah's passion is to transform you into the beautiful bride-to-be, so you glow and shine on the big day.
6. Rebeccarockliffe |  wedding hair stylist
Do you want to look radiant on your big day? Without a doubt, Rebecca can give your hair the preferential treatment needed. Helping you pick the right style and make-up is her forte. Let's face it, planning a wedding is stressful. And finding a good stylist and make-up artist that suits your personality costs time and energy. So, make life easier and let www.rebeccarockliffe.com  create your look.
image Lianne Nichols
7. Perfectfacesnl | wedding day makeup whatever the weather
In addition, Stephan Duncan is dedicated to black skin and afro bridal hairstyles. You will have flawless makeup without extra expense. It won't be time-consuming wedding planning. So, keep your eye on Perfectfaces.nl from Stephan Duncan. And whatever the weather forecast, he's got you covered. More importantly, you'll look absolutely stunning on the big day.
8. Jitty |Preening, pampering and prepping
Another thing, planning your nuptials isn't easy. Are you busy with your rings, venue, a dress, ceremony music and party entertainment? Well, don't forget the invitations, RSVPs. Thereafter achieve the most astonishing wedding day hair ever. Put Jitty on your Amsterdam wedding to-do list too. Book a bridal hair & make-up specialist appointment today.
9. Sjardekirioma | wedding day hair beautician

Last but not least, do you want cascading locks, tight hairlines and glowing skin? Yes, well prioritise it and finalize your wedding day hair style and bridal make-up with www.sjardekirioma.nl. Do a test run. And ask about using accessories, hair slides, tiara and/or veil to upgrade the look. Most importantly, pick a hairstyle that doesn't flyaway and make-up that suits your stunning skin and facial type.
main image photo credit Romy Oomen
Do you know the above photographer? please drop me a line.
Otherwise, for natural beauty here are more bridal hair and make-up tips:
While you're here…
Be savvy and create your own wedding trends! Leave your ideas, questions or comments below.