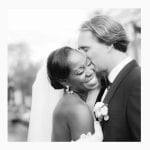 Weekend wedding dates in Holland are booming, due to multi-day, weekdays and wedding weekends. Scrambling to find the right time to come? Do you want to combine the convenience of a holiday with your marriage celebrations? Well, the race is on for the best venues.
Generally speaking, April through October is considered an exciting time to tie the knot [in Dutch "in het huwelijksbootje stappen"]. And popular Saturday has been overshadowed by three day weddings: Thursday, Friday, Saturday [and sometimes Sunday].
But there's a bigger cloud on the horizon. As a visitor, expat or exchange student you need permission to celebrate your love.
But don't worry. If you've got your heart set on something special, I've checked out all the Dutch marriage law information you need. Once, you've sorted out the marriage license, pick the perfect weekend wedding dates and design a meaningful celebration of love now!
Weekend Wedding dates that couples like!

Photo credit: Johan Wieland
1. Weekend wedding dates | Kings night & day April

Firstly, fancy planning a weekend wedding with friends and family during the official Dutch National holiday?
Kings night and Kings day are the most thrilling and fun days ever.
Albeit it will be busy, it is known as the biggest street party event of the year.
The city centre and canals are jam-packed.
So, double check the Dutch national holiday calendar before you plan the family get together at your wedding.
2. Good Friday celebrations

In addition what do you think about Good Friday?
Good Friday national celebrations bring many Dutch people to the heart of Amsterdam.
Therefore, don't let the celebration clash with your full weekend of celebrations.
Opt for a simple ceremony at your local city or town council hall (with 2 witnesses) before planning your multi-day wedding abroad.
Afterwards, enjoy the convenience of a city canal boat wedding, surrounded by your loved ones.
image credit: dorytha.pangatjok
3. Dutch carnival March
Like I said, the Dutch love a party and in South Holland you can experience the carnival.
So, how do you create multiple days of fun, happiness and joy, so that it sails along smoothly?
Well, the overall cost of a wedding in the Netherlands is steadily rising to up to €30.000.
But, the Calvinist people of Holland like to have a good time on a shoestring. So, create an weekend wedding itinerary. Here is how to get everyone on-board. without breaking the bank.
4. Easter : Sunday and Monday in April

Together with the Easter weekend, you have the opportunity to plan a special long weekend wedding of fun.
But how do you create a happy ever after, without smashing the eggs?
The Dutch wedding sector is full of the most diverse vendors, wedding stylists, boat companies and major hotels.
So, it's really easy to find local suppliers to work with your multiple day wedding budget.
5• Liberation Day: May

Another thing, how would you like to get hitched on Liberation day?
This public holiday on the day of Liberation, the entire country of Holland commemorates Armistice day.
You can compare it to independence day, so you might face some fully booked venues.
But, don't let it put you off to celebrate your love. Need some help? Give me a call.
6• Ascension Day: May

And there's more…. are you already feeling the stress?
Well, Ascension day may pose a big problem.
According to wedding statistics (UK & NL),  your swanky location, catering and choice of celebrant could take up a huge amount of the budget.
So, hire an all-in-one wedding venue that has accommodation, bikes for rent and boating facilities for everyone to enjoy.
7• Pentecost: Sunday and Monday in June

But, I forgot to ask: are you religious or non-religious?
Coupled with the above, you can represent all of who you are and opt for a combined Dutch church, wedding ceremony and reception.
Once again, this could set you back quite a bit of cash. But what the heck, you only get married once, right?
Therefore, choose a unique location; a castle, or an island such as Texel for the entirety of your event.
8. Gay pride celebration | weekend wedding dates

Amsterdam Gay Pride celebrates diversity and inclusiveness.
Although it's not an official Dutch public holiday, Gay pride day is an extremely important and busy time in the city.
Regardless of your gender, during the biggest gay event in the world wedding costs can get a little crazy.
Therefore, if you don't have an adequate amount of money you need to set a budget. Be realistic ans strategic about your plans.
9• SAIL Amsterdam 2025 | weekend wedding dates

Furthermore, are you a lover of the great outdoors?
Are you a lover of anything nautical?
Getting married during SAIL 2025 [12 until 16 August – exact date to be confirmed], find out and manage the total costs for your nuptials.
It's a busy period for sailing and boating. So, a good financial overview is important and gives you great insight into what you need.
10• Amsterdam Light Festival
With the above in mind you are going to love this, the Amsterdam Light Festival.
The boating busy evening period is perfect for the more adventurous couple.
Even Dutch city and country dwellers enjoy it too.
"The Amsterdam Light Festival returns in November 2020 running until January 2021, (literally) putting Amsterdam's beautiful city centre and its canals in the limelight." www.iamsterdam.com
11• Christmas, Boxing day & New Years
Lastly, are you excited, loved and buzz up?
Celebrate your wedding during the festive season, it is a magical and special time. Lots of Dutch people are on holiday, too.
So, you are guaranteed that it will be buzzing in Holland.
And you'll have a heartfelt, meaningful and memorable celebration.
So, don't forget to book your photographer to put an extra bright light on your winter wedding in Holland.
Weekend wedding dates in Holland resources:
Over to you…
Be savvy and create your own wedding trends! Leave your ideas, questions or comments below.