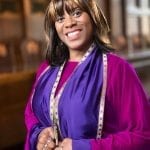 Wearing a wedding wig during the ceremony brings a sense of formality to your proceedings and the opportunity to create a second stunning look. Even better, guests feel that something important is about to happen. But, how do you accomplish the perfect hairpiece?
Like every bride-to-be, your big day is one of the greatest events of your life. And you want to highlight the importance of the wedding celebrations and look super sexy. That's why, deciding on a wig style to contour your face shape is extremely important.
So, if you're thinking about looking more appealing on the big day. Here are some befitting  tips and tricks to help you shine at your nuptials.
Wedding wig

main image Maria Lindsey| above image Godisable Jacob
Devotion Wedding Collection Hairpieces
Simply Wigs are the top U.K. supplier of wedding hair pieces. Devotion wedding collection provide the latest, top quality and up to bun styles for you. The hairpieces that they supply are all high quality. And they've taken care to make sure each style is secure. Simply, clip or pin in for an instant and easy fashion forward hair transformation! Wear a bun hairpiece tightly wrapped for a sophisticated and classy look or looser as a sassy up-do.
A wig on your wedding day?
Additionally, your hair appearance can be a bit of a wild card. The marriage, you hope, will last forever. So will all your precious memorable photos. But your beautiful locks may need a bit of a twig. Therefore, with the help of a wedding wig, it's a surefire way to have gorgeous hair on your big day. Find out more tips and tricks at https://www.bridesmagazine.co.uk/article/wig-hair-styling-for-weddings or pop over to Howstuffworks.com. 
image Mihai Stefan Photography
https://madamebridal.com/blog/wearing-a-wedding-wig/
Another thing, on the day of your wedding your hair needs to look picture perfect. However, maybe it is thinner than you would like, or too short for your dream hairstyle. Or your type of hair will resemble a hot mess half way through the ceremony. Every bride deserves a stunning hairstyle to match the contour of her face. And today that is more durable than ever thanks to wigs.
Avocado, Honey and Olive Oil Hair Mask 
And if you decide on wearing a natural looking wig, you'll need the right treatment. Moisturise your locks in advance of adorning the wig. Use avocado, honey and olive hair mask for the ideal wedding hair. To get the best results, apply the mask at night and wear a silk scarf or a hair stocking. But, here's a top tip… the day of the wedding don't moisturise. By leaving your hair dry, the wig attaches itself more and sits better.
Dark & Lovely real hair wigs

Most importantly, wonderfully soft hair is what every bride to be wants on the morning of her wedding day. Because your hair can misbehave, you want a playful hairstyle that's easy to maintain. Dark & Lovely wigs can help you achieve the perfect look. As a leading authority on ceremonial wedding wigs this brand will leave you feeling beautiful and your real locks will remain fabulously nourished and shiny.
Touch up your roots and regrowth with a fresh look

Are you having a spring, summer or winter wedding? Act the part of the beautiful shining and stunning bride and cover up your roots with a fresh look. By giving your existing hair colour a root touch-up your chosen wig will look amazing. What about, an auburn tint for an autumn wedding theme? If you're searching for Eco-friendly hair dye products, which you can make yourself, go to www.earth911.com.
Find a professional stylist specialised in hairpieces
Last tip….if you find the wedding wig you want but you'd like a more up-to-date look, find a hairdresser. A professional stylist specialised in hairpieces can design the most glamorous look for your big day. Moreover, you will be free to concentrate on feeling extra pretty, buying the right make-up and getting into your frock.  For plenty of advice, ask for Sjoerd a top wig stylist https://webshop.back-stage.nl/
Over to you…
Please leave your thoughts in the comment box below. And like and share my Facebook page!