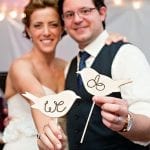 Battling with your wedding planning spreadsheet and setting up a checklist? Get on top of your wed admin for the big day with a complete 12 – 24-month guide. In these scary and crazy Covid-19 times, planning the happiest days of your life has become a sheer nightmare.
Look you said yes or perhaps you had the guts to pop the question yourself. Anyway, you've announced your engagement to your close-knit family and friends. So, what's next? Well, it's now time to get planning a dream wedding. But why grin and bear the many tasks ahead of you. Why be overwhelmed with it all.
Luckily you don't have to get irritated about your wedding planning to do list. You can  break it down into bite-size chunks. So, whether you plan 10, 15, 18 or 24 months ahead, let this wedding planning spreadsheet checklist guide you through each stage of the journey. Here's to a happily ever after.
WEDDING PLANNING SPREADSHEET

Checklist for 24, 18, 15 or 10 months before the marriage celebrations
image Wedding Fashion Finds
1 •  WEDDING PLANNING BUDGET

Here's the deal…begin now with bouncing wedding plan ideas back and forth with each other. Make it a fun new ball game. It shouldn't be a tug of war, a battle of wits or a power play. Use a budget checklist and don't be split over the budget. Be fair and compromise on stuff!
2 • THE WEDDING CAKE

Secondly, don't let the wedding planning cause anxiety. Ask questions about blending your family traditions and tastes into a delicious wedding cake. Do you want chocolate wedding cake, red velvet wedding cake or the standard fruit cake? Perhaps you want toppers, decorations or icing. Everything is possible.
3 • REGISTER, CHURCH OR CELEBRANT
By the same token, are you brawling about who will officiate your wedding [a priest, celebrant or your best friend]? Perhaps you want a registered civil partnership? Or you want a non-Christian centred wedding? Do you prefer a traditional white wedding? Well, don't pigeonhole your ideas. Speak your mind and make radical decisions.
4 • BOOK A DJ, CHOIR OR BAND

Think about unique entertainment for your unique wedding day.  Transform the event and organise a choir for the church or venue. In fact, live music at the ceremony adds to the scene. And a DJ at the reception party, makes the occasion magical. Enhance the atmosphere you desire.
WEDDING PLANNING SPREADSHEET
Checklist for 10, 15 or 18 months before the marriage celebrations
image: mikeyblueeyes
5 • FLORAL ARRANGEMENTS
From roses, tulips, peonies to dahlias you can create a beautiful bouquet. But does your partner agree about your florist choice. Perhaps they prefer a more ethical look. Well, have your cake and eat it to. Find out how to merge your favourite flowers to reflect your love. In fact, choose a design that looks like your bridal dream.
6 • WEDDING GUEST LIST

Are you planning a small, large wedding? Think about the guest list, how many  people do you want. Fact is, due to unforeseen circumstances or other prior arrangements, only a third of invitees will reply to your invitations.  Moreover, you could end up with less than the number expected at your event. Choose wisely.
7 • WEDDING MAKE-UP & HAIR
You'll have to face the tough decisions about having an intimate wedding.  Just be transparent about what you desire and don't worry about disappointing close relatives. So, will you shun or appease? No garter or bouquet toss.
8 • WEDDING THEME

One way or another, you need to decide if you want an unplugged wedding. What does it mean? It means tech-free, no phones or social media during the big day. Banning these high-tech items ensures that what ever happens at your marriage celebrations, stays there.
WEDDING PLANNING SPREADSHEET
9• WEDDING RINGS
And interfering parents or in-laws don't have to feel embarrassed or intimidated about what went down.
10 • SEND OUT SAVE THE DATES

So, this could be a tricky one. Do you have a guest list full of family, friends and their kids? do you want a kids free party? You could be stressed out about inviting the extra additions and concerned about certain members attending the wedding. Well, add this to the save the dates info.
11 • WEDDING INVITATIONS & STATIONARY
Mail your invitations or set up a wedding template via e-mail. Use Facebook, WhatsApp or another social media platform to get quick responses. Perhaps you prefer the old school method, you can call invitees personally by phone. Remember, all of the options are suitable.
12 • PLAN STAG & HEN NIGHT
Snuggle up together on the couch with a glass of wine, and be realistic about the headcount, stag and hen night. Arrange a night out with the bridesmaids and your groom should do the same with the groomsmen.
WEDDING PLANNING SPREADSHEET
Checklist for 10 or 15 months before the marriage celebrations
13• BRIDESMAIDS & GROOMSMEN

Do you want an open bar? Or do you have mixed heritage family, and prefer wine & beer only party? How important is your cultural, spiritual/religious beliefs? What about your upbringing and background differences? Let's face it, if you are a drinker, non-drinker or on the wagon you should use a wedding alcohol calculator to plan everyone's booze needs carefully.
14. CONFIRM WEDDING VENUE

So, are you doubting your wedding venue choice? Perhaps you need to look at your wedding aspirations. The right location will put you in the spotlight on the big day. From a rustic country wedding, romantic castle to a beach front location. You can plan whatever you want to mirror your love for one another. Perhaps you prefer an secret surprise wedding?
15• PHOTOGRAPHER/VIDEOGRAPHER 
Capture the pure essence, beauty and emotion of your wedding day with the help of a photographer or videographer. These professionals can help you create the perfect vision of a dream wedding. Photographers and videographers make your wedding memorable, so don't take the decision lightly.
WEDDING PLANNING SPREADSHEET
Checklist for two – three weeks before the marriage celebrations
16• WEDDING CATERER

This part is equally important. Put a suitable menu together. Choose delicious finger foods, serve a buffet, hire caterers or ask family and friends to contribute. Make sure the food can be prepared in advance. Don't forget, find out who is vegan, vegetarian or allergic to certain foods.
17 WEDDING TRANSPORT
From a limousine, horse drawn carriage or your dad's BMW, you need transport. So, if you're partial to a particular style of transport, stick to your guns. Ping pong ideas back and forth but make sure it doesn't clash with your outfits.
18 • WEDDING INSURANCE

During your bridal gown session, searching for a wedding venue, and the perfect honeymoon you realise your funds are low. What do you do? Break your wedding budget or tactfully ask friends and family for money in lieu of gifts? Well, don't worry about picking out pots and pans you don't need, check out my tips to start saving towards something you really want.
WEDDING PLANNING SPREADSHEET
On the actual wedding day
19• WEDDING DRESS & OUTFITS

Equally important, what is the wedding aesthetics/style? And the colour of the suit he should wear? Usually the traditional colours are:
Deep black
Dark blue
Rich burgundy
Or warm grey
20• WEDDING WEBSITE
Do you have a wedding etiquette code? Do you dream of wearing a white wedding dress or are you feeling like something bright and bold? Well, whatever your wedding mood set a dress code.  Avoid the big expense of the typical laced gown. Go for something that totally flatters your curves, skin tone and speaks louder than words!
21• WEDDING SEATING PLAN

Would you whittle down your guest list to avoid a difficult wedding decision? Albeit your in-laws, wedding guests or other invitees are vital for making your day a triumphant success.  You could arrange an open seating plan and ensure their presence completes the ambiance at your wedding.
22• REGISTER YOUR INTENTION TO MARRY
To sum up, let's not sugar coat things, Covid-19 is here to stay! So, use your precious time wisely. Tackle the difficult wedding decisions like who will officiate the ceremony. Namely, create something uniquely yours. You've got time on your hands. Basically, forget the drama and remember you're in this love together.
WEDDING PLANNING SPREADSHEET – related articles
Over to you…..
Please leave your thoughts in the comment box below.