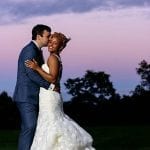 Are you looking for wedding trends to save money on your wedding? Find out here how to save big cash. Here's the best advice available at your fingertips to lay the groundwork, save time and get what you want. And I'm not talking about a few quid, dollars, or euro's either. 
Picture this…your wedding on a sun drenched beach in Bali, or between the beautiful olive trees in Tuscany. Just imagine hosting a ceremony at a castle, in front of a magnificent sandstone fireplace.
Look I don't want to interrupt your day dreaming. But is your budget stretched? Well, whether your thinking about a smaller marriage celebration or larger wedding event. Increase your scope of finding the perfect venue with these tips. Get wedding planning. So, here's to a happily ever after!
WEDDING TRENDS

for the perfect wedding
image Tess Dixon
1. KEEP AN OPEN MIND

Firstly, don't get in a conundrum if you don't find the venue of your choice first time round. The cold hard facts are that not every wedding venue will take your breath-away. Think-ahead wedding planning steps should help. What about a more modern touch?
2. LISTEN TO ADVICE
Perhaps this is the silver bullet your looking for. Ask your wedding celebrant, marriage officiant or wedding planner for the golden tip. These experts have years of experience, a wealth of knowledge and know the best discounts around town. Who doesn't want a fairytale ending on a shoestring?
photo by Sefgrt
3. SET UP A TIMELINE

Martha Stewart says, "Choosing a venue will be one of the first wedding planning moves you make, so you'll likely want to kick off your search on the earlier side. But it all comes down to your personal preference. " If you are particular when it comes to the venue, the earlier the better," says Wendy Kay of Birds of a Feather Events.
WEDDING TRENDS – II
Photo by StockSnap
4. B-PLAN

In addition, if you can't stretch you budget to hire a wedding planner. Get creative, have a B-plan and plan a DIY wedding. It is a highly personal, fun and budget friendly way to share your love and entice the guests. So, do you have a project in mind but not sure how to go about it? Brides.com can help.
5. PACKAGES 
Last but not least, www.herecomestheguide.com says, "If you want to simplify your planning, All Inclusive is perfect for you. These venues offer 'extras' in their wedding packages that go above and beyond the basics. Lessen your planning stress with an all-inclusive package! Chip smart app.
WEDDING TRENDS RULES

While you're here…
Please leave your question or thoughts in the comment box below.