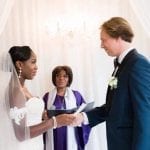 Have you thought about your wedding ceremony order of events? Perhaps you don't have a clue in regards to the proceedings and wordings for this occasion. In addition, if you're planning to get married in a church, registry office, at an approved or non-licensed venue you will need a program of events.
The beauty of having an outline of your ceremony is you'll feel relaxed knowing you're aware of the process of the marriage service. In addition, an overview let's you know when to exchange vows and confirms your union. Then there's the all important signing of the wedding certificate and ceremonial songs.
The formal framework of your celebration is vital. It serves to easily order your steps, and therefore, converts a pleasurable event into an extraordinary wedding. Another thing, your wedding ceremony order of events, will stick in your minds for many years to come.
Find out how to create a lasting impression for you and your guests to hold dear. To help you organize your big day I've put together a service schedule for your ceremony. Keep reading for some valuable tips…
Wedding Ceremony Order of Events

How it's done in the Netherlands: a step by step civil marriage walkthrough guide.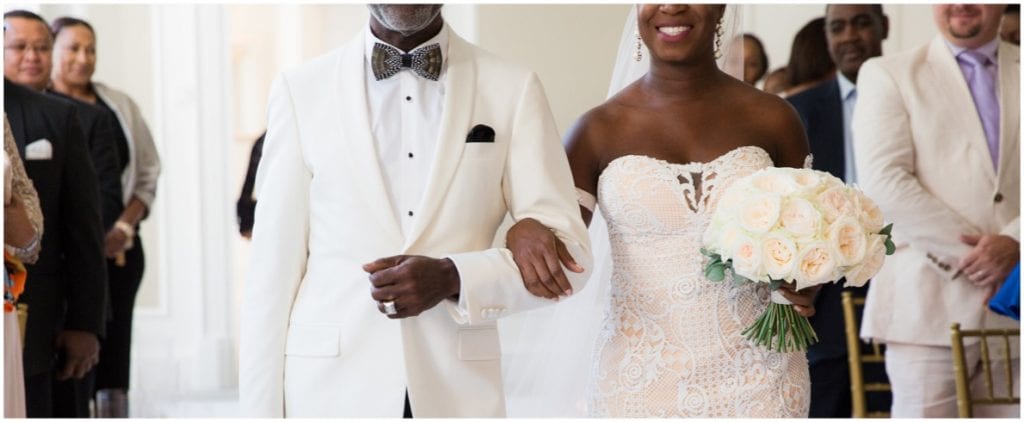 1.      Book a non-statutory wedding 
Firstly before, you publicly read your vows during a celebrant-led wedding. Give notice of your intention to marry. Book a statutory ceremony to obtain the registrars marriage certificate. The registration of marriageshould happen in the presence of two witnesses in the country of your residence. Find out more at your local register office.
2.  Registrars marriage certificate 
Additionally, Dutch law stipulates that 1 of the partners has to be a legal resident or citizen to be able to record a marriage in the Netherlands. Once you've received a confirmation of your civil marriage registration and certificate you book your wedding celebrant!
3.  Marriage officiant for a day

Civil ceremonies in Holland are completely different, you can appoint a 'marriage officiant for a day' to work along side your celebrant. This way you have a legally binding wedding. However, you will incur extra costs because a town hall official will be present to validate your marriage.
4.  Order of service (applicable in Holland)
With the above said, you can apply for a marriage certificate in the lowlands but you must give it your utmost attention. The preparation procedure is lengthy and complicated. Moreover, you'll have to book a permanent and approved location; castle, hotel or boat for your celebratory ceremony and party.  Here is a handy guide about Dutch weddings. 
5.  Expats, foreigners and relocated
So, you can legally marry with a wedding celebrant in Amsterdam, Holland. Whether you are an expat, foreigner or you've relocated to marry a Dutch resident? Read below about the order of events for a small civil marriage ceremony in the Netherlands. Thereafter, book your celebrant!
Wedding Ceremony Order of Events  – The Outline 
Marry me in Amsterdam – registry office

(1) Welcome word by celebrant or registrar
(2) Introduction
(3) Wedding ceremony script speech (personalized on request)
(4) Official wordings and legal part [officiated by registrar] for the completion of your marriage.
I Do's and the kiss
Exchanging the rings
Signing of the register
Closing statement
Wedding Ceremony Order of Events part I
In addition, the attending registrar provides an authorised black pen to sign your civil marriage certificate. And this ensures that the issued license is legal and registered at the local authorities' registry office (in Holland) of births, deaths and marriages.
Wedding Ceremony Order of Events part II
Registrar's marriage certifciate and wedding book (trouwboekje) issued.
Official confirmation and authorization of your marriage with a ceremonial maillot – gavel & sounding block (applicable in Holland)
End of wedding proceedings

Wedding Day: running order of your civil marriage ceremony
(1) Firstly, a local authority registrar who is assigned to you greets & welcomes you and your guests (registrars assistant attends – optional)
(2) Introduction
Another key point is the mandatory verification and identification of you and your partners' attendance. The registrar verifies your presence and your official full names and/or birth dates from your passport. Or access the information from another legal document.
An official registrar will check, verify and confirm that the 2 – 4 witnesses are also present and correct. Along with an official statement you, your spouse and the witnesses confirm you're joining in matrimony. Read below the recited text by the assigned government official – registrar:
"We are gathered here today to witness the marriage of …  and … The witnesses are: …. "
(PLEASE NOTE: Filed and recorded at the local authority offiice for MARRIAGES your civil marriage certificate contains your name, date of birth and other relevant information. This occurred during the legal preliminaries' of your notice of marriage registration. Therefore, you DO NOT have to bring a passport to the civil ceremony.)
Statutory marriage ceremony script
(1) Simple script fulfills the legal obligations required by law
Your assigned registrar at the register office prepares a statutory marriage ceremony script. This fulfills the legal obligations required by Dutch law. And combined with wedding reading and songs are the local municipalities speech. Please note: The governmental official – officiating contacts you 2 weeks prior to your actual civil ceremony.
(2) Declaratory and contracting words plus signing of legal documentation
All things considered the declaratory, contracting words, I Do's & the kiss and vows (optional) are important. But, Dutch civil weddings do NOT required you to read, the Declaratory words, ONLY the contracting words. See below…
"(Spouse's name 1) Do you take…….. to be your legally married (spouse's name 2), and promise to be faithful to fulfill all the duties that the law commits to the marital status, what is your answer?"
"(Spouse's name 2) Do you take…….. to be your legally married (spouse's name 1), and promise to be faithful to fulfill all the duties that the law commits to the marital status, what is your answer?"
Exchanging of the rings
During a consultation, the allocated government official, officiating registrar walks you through the wedding procedure. They can act as your ring bearer and provide you with a master of ceremonies to help with the sitting arrangements at the location. Contact them personally for more details.
Signing of the register
Furthermore, there are two main parts when signing the register; the marriage certificate and wedding book (optional). The recorded legal paperwork contains all the specifications pertaining to your legal marriage.
Legally marry in Holland part I
Basically, there is a sequence of events that follow when signing civil marriage ceremonies.  Dutch law requires you to sign a civil marriage legal deed in the presence of  your witnesses and the officiating registrar.
AGREEMENT: The registrars' assistant may be present to facilitates with the signing. Below you will find the order of the importance of each relationship. See below.
Bridal couple
Witnesses
Registrar
Legally marry in Holland part II
Signing of the wedding book
Sequence of order:
Bridal couple
Witnesses
Registrar
Declaration of marriage by the government official – registrar
To summarize you sign your civil marriage paperwork during the ceremony. Thereafter, the registrar will announce the contractual words. Thereafter the official confirmation and authorization takes place. This is displayed by the sounding of a ceremonial maillot – gavel & block.  And the registrar will announce that you are husband and wife ensuring your wedding is legally binding in Holland. Read on.
Registrar: "Then I declare that as registrar (celebrant) of the municipality of …….that the happy couple [……. and …… .] are now official married. "
Conclusion of the ceremony
Closing words
And the issuing of the wedding book and presentation of the authorised black ink pen.
Thereafter, the governmental official or registrars' assistant files your legal marriage documents at the town hall.
Wedding Ceremony Order of Events

SUMMARY
Whether a celebrant-led wedding or civil wedding ceremony timeline. Simplify the paperwork process and remove the red tape. Complete the initial stage of giving notice of your intended wedding online or by post, rather than having to do so in person. Thereafter, the marriage celebrations begin. Here's a wedding ceremony order of events summary to get you excited.

• Prelude:
Welcome your family, close friends and other wedding guests with a song. This settles them in and makes them feel comfortable. It pleases the guest and prepares everyone for the service.
 Processional:
Make your walk down the aisle entrance an impressive jaw-dropping moment with a wedding march song. A significant step to the threshold of your new life.
Opening: 
The priest or wedding celebrant welcomes your family and guests with a speech. After that, they share their opening thoughts about your special day.
Special reading or poetry recitation: 
First, the priest, officiant or wedding celebrant makes their speech. Thereafter, your family members' reading, affirmations or romantic poems can be enhanced with a personally chosen song.
Declaratory words: 
If you are getting married in a church or registry office (in England or Wales), in order for your marriage to be legal you must say the http://www.richmond.gov.uk/framework_of_your_wedding_ceremony__1_st_weekend_.pdf"declaratory words. However, if you decide to have a secular (symbolic) wedding or marry at a non-authorized wedding venue, you can skip the declaratory words. During your statement no songs are played.
Exchanging of your vows and the rings: 
Think about adding a unique element before or after you exchange your vows and the rings. Why not have a singer perform an emotionally alluring song. This is when the tissues come out and tears of happiness flows.
Contracting words: 
In addition to declaratory words (in England and Wales) you must confirm that you are both free to marry each other. Therefore, you will each be required to say the words that contract the marriage by repeating the statement after the priest or registrar. This is the most important part of your ceremony and requires no music accompaniment.
Signing of the marriage certificate: 
Create a perfect picture scene and romantic ambiance during the official signing of your marriage document. Play exclusive feature music while you and your witnesses are signing the wedding testament. The right melody will energize you and your guests.
Postlude:  
The closing speech can also be accompanied by music. Arrange for a singer to perform or a set of instruments played after the priest, officiant or a family member have said their speech. A musical intermezzo adds a romantic touch while you and your partner walks up the aisle hand-in-hand.
Recessional:  
Involve your family and wedding guests in the leaving procession. Allow them to follow you up the aisle with a sing-a-long or up-tempo song. This is a magnificent finish to a perfect wedding ceremony. And it's ideal for bringing everyone together.
To conclude, if you desire to legally marry with a authentic wedding celebrant in Holland, you can.  Just sort out your official marriage certificate beforehand. Then you can plan a celebrant-led wedding outdoors, on a beach, in a park or private gardens & grounds of a stately home in Holland.
Wedding Ceremony Order of Events resources
Over to you…
Leave your thoughts and comments in the box below.