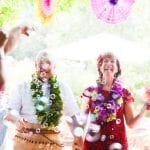 Real weddings in the Netherlands are hosted by a select group of international couples like you dreaming of a ceremonial celebrant wedding. Albeit planning the wedding event is difficult. Where do you find images, ideas and inspiration to plan the perfect day in Holland?
Well, whatever marriage celebration you want, peeking into other couple's weddings, help you create something special. Hopefully, you won't feel clueless or confused about planning your nuptials.
And from booking the venue, buying the dress, the rings, inviting the guests and finding a celebrant to preside over the ceremony  I'll make sure you keep on track. So, before you rush off to the registrar's to obtain your official marriage license or civil partnership certificate…here's some real weddings to inspire you.
Real weddings NL
Another thing real weddings spark your imagination. What's more, reading about real weddings by celebrants give you insight into what you don't want. So, are you ready to plan the wedding of your dreams? Below are a handful of great stories about love, that I presided over. Draw on the wedding couples experience to create a special day of your own.
Celebrant real weddings NL by Clover Jean

Celebrant real weddings NL related reading
Stay tuned there's more to come.
LUXlife Magazine, the digital lifestyle publication, has selected Clover Jean wedding celebrant, as one to watch. And the award program has been designed to recognise  companies that go out of their way to make every wedding day perfect. Actually, those who set the highest standards by pushing creative boundaries within the wedding industry.
Over to you…
Be savvy and create your own wedding celebration trend! Leave your ideas, questions or comments below.