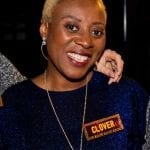 Are you inspired by real weddings? Well, just to give you an update, every wedding season brings great joy, love and happiness. And as you probably know, my life as a wedding celebrant | marriage officiant began in the summer of 2014.
Once a upon a time an excited couple Annika and Marcus who found me via Google wanted to plan a surprise celebration of love on the car-free Dutch island of Texel. However, there was a problem.
Basically, I disappointed the happy couple and told them that I'd never conducted a wedding before in my entire life, "I'm a singer – entertainer with no experience of officiating real weddings." But, Annika and Marcus didn't mind, their paperwork was already sorted. So, they only needed me to carry out the ceremony with a traditional modern twist.
Annika and Marcus's request read:
"We would like to celebrate our wedding on the island of Texel. Could you marry us and entertain our guests?"
Unfortunately, due to unexpected circumstances my wedding services were no longer required. But, the good news was, it set me on a new journey in my career as a singer and entertainer. I enrolled immediately in a celebrant course at www.flexiblecoaching.nl and thereafter the singing wedding celebrant was born.
On top of that, nominated by the Benelux Business Awards 2019 as a European wedding celebrant | officiant, I'm really excited about the future. Moreover,  I continue to lead weddings and commitment ceremonies from a real life celebrant's perspective!
LUXlife Magazine, the digital lifestyle publication, has selected Clover Jean wedding celebrant, as one to watch. The award programme has been designed to recognise the  companies that go out of their way to make every wedding day perfect – those who set the highest standards by pushing creative boundaries within the wedding industry.
Dutch real weddings
Continue reading
From Dutch real weddings, English wedding gigs, commitment ceremonies to elopement weddings I help couples celebrate their big day. I love my job. Read all about it below.
Stay tuned there's more to come.
Over to you…
Please leave your thoughts in the comment box below. And like and share my Facebook page!