Je persoonlijke "wedding ceremony readings" zijn een mooie manier om een speciale en romantische touch aan je bruiloft te geven. En het plannen van het schrijven van je gelofte kan veel stress opleveren. Dus, waar moet je beginnen met het zoeken naar originele trouwbeloftes en trouwgedichten?
Het zal je waarschijnlijk niet verbazen dat een homo- of lesbische huwelijksvoltrekking anders is dan een heteroseksuele bruiloft. Hoewel het regelen van je huwelijk een structuur, en een wettelijke formaliteiten volgt.
De eigenlijke huwelijksvolgorde (zegen) van een homohuwelijk is veel zinvoller, specialer en opwindender. Minder stressvol dan een standaardceremonie omdat je geen genoegen hoeft te nemen met een gemeente trouwambtenaar.
Je kunt kiezen voor een ceremoniespreker. Dus, om je te helpen vind je hieronder (in het Engels) geweldige bronnen voor jullie trouwbeloftes tijdens jullie lesbische bruiloft of homohuwelijk. Ga naar de Engelse pagina en lees verder…
Huwelijksceremonie lezingen voor homokoppels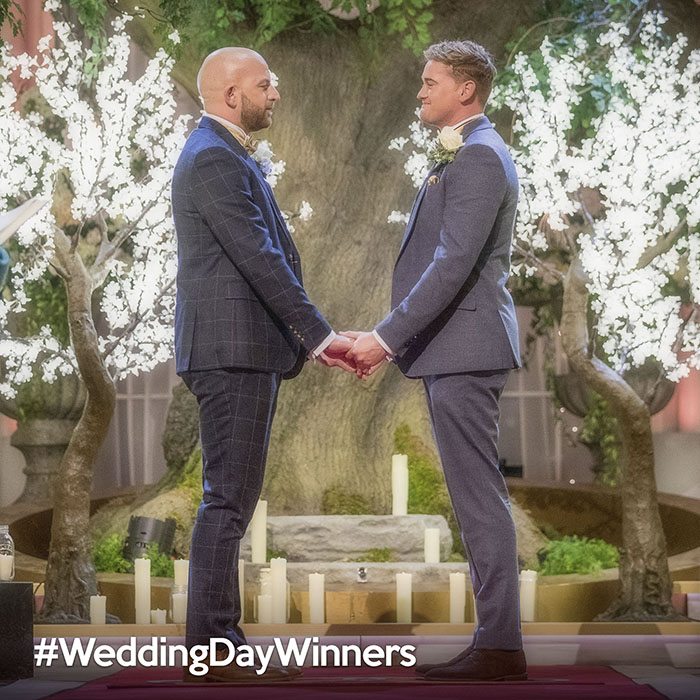 image: http://www.kristaphoto.com/ | main image #weddingdaywinners
Firstly, the legal status confirms the world's widening acceptance of gay weddings. Most importantly, it acknowledges that same-sex loving partnerships are a celebration of love & diversity. Also, you can now enjoy the rites for celebrating marriage. Men's Vows is a digital lifestyle magazine supporting men who marry. Discover real gay wedding stories and advice, gay engagement ideas & much more.
So, the entrenched age-old institution of wedlock now gives equal rights and benefits to heterosexual, gay and lesbian couples. Granted to same-sex couples within several countries around the world, many welcome the change. Both the legal and practical side of marriage is now possible. Lesbian wedding vows site gives you ideas and inspiration for finding the right ceremony readings and writing your special vows.
Did you know a growing number of governments around the world are considering whether to grant legal recognition to same-sex marriages? There are a handful of countries allowing gays and lesbians to marry, mostly in Europe and the Americas. In Mexico, some jurisdictions allow same-sex couples to wed, while others do not. Source: www.pewforum.org. Alternative wedding readings provides ideas about what to write for your wedding vows. Find inspiration in their collection of word whimsies: quizzical quotes and romantic sayings for gay or lesbian wedding.
Finally, tap on the link above and watch Steven Fry talking about pink and gay humanist weddings. Stephen Fry narrates a new video for the British Humanist Association explaining different humanist ceremonies, as calls grow for the government to legally recognise humanist weddings in England and Wales.
Nu ben jij aan de beurt…
Wees welkom om hieronder een reactie achter te laten. Like en deel mijn facebook pagina!