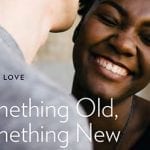 Een engagement ring is de ultieme liefdesbetuiging. Als je de liefde van je leven gevonden hebt ben je al ten huwelijk gevraagd zonder verlovingsring? Het blijft voor veel Koninklijke koppels een lastige vraag maar hoeveel wil je besteden aan een verlovingsring?
Een verlovingsring kost wat het beste bij jullie budget past. Maar wist je dat het zoeken naar de juiste verlovingsring kan veel stress met zich meebrengen. Hoeveel is jou aanstaande bruidegom bereid te betalen voor de ring?
Wil je liever je eigen ring zelf uitzoeken? Er zijn veel soorten verlovingsringen en heel veel juweliers. Je hebt veel om uit te kiezen. Waar begin je?  Je eigen verlovingsring uitzoeken kan echter als pech worden beschouwd. Aan de andere kant is het een geweldig idee om je eigen verlovingsring te selecteren.
Engagement Ring

image First Last
Engagement ring

Een ding is zeker: zowel de verlovingsring als de trouwring staan symbool voor de eeuwige liefde. Toch zijn er enkele verschillen tussen de verlovingsring en trouwring.
"Om een trouwring of verlovingsring te kopen, gaat u niet over een nacht ijs. Het is steeds een weloverwogen keuze waarover u goed moet nadenken." Bron: www.baunat.com
Maar hoe belangrijk is het uiterlijk van je verlovingsring?  Vroeger was er echter sprake van een diamanten verlovingsring en een gouden trouwring. Vandaag de dag kan alles. Of houdt u toch graag rekening met traditie en etiquette?
Dus, ga naar de Engelse pagina. Lees alles over tips voor het vinden van de perfecte verlovingsring tijdens het coronavirus maatregelen.
"She Walks in Beauty" – Lord Byron
She walks in beauty, like the night
Of cloudless climes and starry skies;
And all that's best of dark and bright
Meet in her aspect and her eyes:
Thus mellow'd to that tender light
Which heaven to gaudy day denies.
One shade the more, one ray the less,
Had half impair'd the nameless grace
Which waves in every raven tress,
Or softly lightens o'er her face;
Where thoughts serenely sweet express
How pure, how dear their dwelling-place.
And on that cheek, and o'er that brow,
So soft, so calm, yet eloquent,
The smiles that win, the tints that glow,
But tell of days in goodness spent,
A mind at peace with all below,
A heart whose love is innocent!
Love poem courtesy: www.thespruce.com
ENGAGEMENT RING SHOPPING


A customized diamond engagement ring indicates that the person wearing it is engaged to be married, especially in Western cultures. A gemstone ring is presented as an engagement gift by a partner to their prospective spouse when they propose marriage or directly after the proposal is accepted. Source: en.wikipedia.org
Nu je hier tocht bent…
Laat hieronder een reactie achter. Like en deel "Raak geinspireerd door Britse koninklijke verlovingsringen" op Facebook!