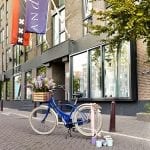 Wil je een "English wedding anniversary" – Engelse bruiloft op een top trouwlocatie? Als je Brits, Amerikaans, Canadian, Australian of uit nieuw zealand komt, maak iets leuks van je dag in Amsterdam! Willen jullie s'avonds een symbolisch huwelijk sluiten? Dan hoe doe je dat?
Misschien willen jullie je huwelijksjubileum celebreren en voor de tweede keer je Jawoord geven? Dat is ook mogelijk. Maar hoe dan?
Als jullie een trouwlocatie  voor de ceremonie zoeken, dan kan een van deze trouwlocaties, de gelegenheid bieden om dit heugelijke moment feestelijk te vieren.
English wedding anniversary | Trouwarrangement
Met een English wedding anniversary concept, wordt alles voor jullie geregeld, vanaf de catering tot en met de muziek en zelfs de huwelijksvoltrekking. De hotels zorgen ervoor dat een persoonlijk trouwfeest jullie persoonlijkheden weerspiegelt. Het wordt geen standaardbruiloft  maar een unieke viering van jullie liefde.
Wedding BABS package
With a wedding planner everything is arranged for you from the catering, music and even an onsite co-coordinator.  Ensuring that your personal ceremony reflects your personalities, it will not be a standard marriage service but a "One-of-a-kind 'wedding anniversary celebration of love party event. The wedding package can include:
Party venue or reception location in the heart of Amsterdam
Master of Ceremonies
Wedding Celebrant
Welcome drink (prosecco or champagne)
Tasty appetizers and finger-food (hot and cold)
Drinks
Gospel & soul choir, live cover band or jazz singer
And appropriate background music during your reception
As a (bilingual) master of ceremonies, I shall welcome your family and friends to the venue. And I will be the contact person for you and your invited Dutch and / or foreign guests. My task is also to conduct your wedding anniversary ceremony, which can be performed completely in English, my mother language. For more information go to my contact page.
Nu ben jij aan de beurt…
Wees welkom om hieronder een reactie achter te laten. Like en deel mijn facebook pagina!