Dutch wedding planners are one of the worlds best wedding stylists. Organsing your nuptials with ease is their forte, passion and expertise. However, the emotional roller coaster ride of planning can be overwhelming for you. How do you stop overthinking?
Look juggling more than a million things during major life changes is a stressful experience. And most couples don't have the magic fingers of a magician to catch all the balls. So, you could loose sight of them. It's not easy conjuring up a special wedding event during Covid-19 restrictions. It takes up lot of energy, extra costs and time, right?
Added to the mix is the lockdown 2.0. Switching your wedding plans are on the cards. So, you may have plenty of time on your hands to enjoy the fun. Get ready for the ride of your life and hold on tight! Pick a coordinator that suits your marriage celebration planning needs. Here are [in my opinion] the 20 best Dutch wedding planners in the Netherlands.
Dutch Wedding Planners

WEDDING PLANNING CHECKLIST
Don't leave anything to chance, get a headache or feel emotionally drained.  Let one of the wedding experts scout the best stuff to create something unique. Thankfully, first class consultants have invaluable experience to plan a memorable day for you. Here's to your happily ever after…

Firstly, for marriage rule breakers, tradition shakers, multicultural, and same-sex couples celebrant ceremony services is perfect. With a unique approach to wedding planning without going it alone, you're in good hands.  I'm your on-site coordinator, keeping control of the timeline, so that you and your guests enjoy the wedding. And your music needs are catered for too, right through to the reception announcements.
2• Exquisitegayweddings.nl
Exquisite Gay Weddings in the Netherlands is not your run-of-the-mill wedding planner. This stylist works with like-minded suppliers committed to weddings. EGW are fascinated by styling personalised and luxurious weddings. Whether you're heterosexual or a same-sex couple let the professionals deal with any stress and setbacks. Azael Antonio Ortega Jaen is the founder and will offer you moral support.
3•  Myrthe Regelt het
Secondly, "Myrthe Regelt het" is a modern full-service,  and partial planning wedding bureau. Delivering a concept right through to the completion of last-minute items for your special day. What's more, this coordinator gained their status by meeting the fundamental quality needs of the Dutch wedding industry organization (NTBO) service standard.
4• Over the Moon Weddings
In addition, don't be under the illusion that styling a dream wedding in a different way is easy. Over the Moon weddings has a background in fashion and creates impressive weddings. The revered founder Sabine has a wealth of experience in transforming a blank canvas. In fact, the picture-perfect venue can be meticulously executed to your vision with her planning skills.
5• Dutch wedding planners Whiteweddings.nl
Furthermore through thoughtful planning and tireless efforts of whiteweddings.nl this wedding planner knows how to juggle many weddings. So, you can be sure your dream day will come to fruition. Arranging the big day can be nerve racking and stressful. Therefore, hiring them can be advantageous. And let them hook you up with a native Dutch and English-speaking celebrant for a memorable ceremony.
6• Dutch wedding planners Regelnichtjes.nl
Besides the fact that Regelnichtjes.nl has racked up plenty of years as a professional wedding planner, this designer of weddings pays close attention to the general progress of the planning. At relatively short notice you can contact them to assist you with your wedding. The team is passionate about multitasking, coordinating and organising.
image |ierdnall
7• Puurtrouwen.com
Another possibility for a wedding planned for perfection is Puurtrouwen. Offering you convenient and hassle-free planning your celebrations will be a hit. This Dutch wedding planner thrives on designing and styling special events. She consolidates and arranges a wonderful day for you. Making sure it runs without a hitch, the guests will be impressed, too.
8• Dutch wedding planners Interweddings.nl
With the average wedding costing between €15,000 and €30,000 (depending on your budget), you could consider a destination wedding. However, there are some pitfalls but don't worry. Interweddings.nl has an affinity with arranging European and overseas nuptials. These experts help with final arrangements and the styling of your wedding location to perfection.
9• Interconnection.events

Are you a bride of colour looking for a black wedding supplier? Well, reframe your mind and don't let your obsession with wedding planning spin out of hand. With Soleil Eyken from Interconnection events this planners' pragmatic approach to the management of your big day, ensures a stress-free experience, special feel and the perfect venue interior.
10• Dutch wedding planners Astridblaauw.nl
Since 2004 Astrid Blaauw and her husband are dependable wedding planners. And this Jill and Jack of all trades Wedding & Events Company is a member of the Dutch wedding industry organization (NTBO). Granted the "Brides Seal of Approval" (keurmerk trouwen) in 2010 they are true wedding professionals with a painstaking attention to detail.
11• Dutch wedding planners classy-affairs.nl
Let Dutch wedding planners facilitate you. Classy-affairs.nl focuses on multicultural, multi-religious, interfaith and Indian weddings. This snazzy wedding company has the expertise and pedigree to create a phenomenal western style wedding for you. And they pride themselves on knowing that every couple has a personal story.
12• Trouwen op schiermonnikoog.nl
And there's more…if you're dreaming about an island wedding, then "Trouwen op Schiermonnikoog is perfect. This secluded location near to Friesland boasts the most idyllic venues to host a fairy-tale nuptial. Basically, the founder Christy Hagen will make sure you achieve a stress-free and unforgettable day. In fact, she'll help you execute your dream coastal wedding.
13• Greenweddings.nl
With sustainability on engaged couples' minds, Roza the founder of Green weddings has honed her organizational skills. In fact, this wedding planner helps you reduce your carbon footprint. Bringing simplicity, honesty and transparency to top-level planning is an art form. Therefore, by effortlessly managing your plans, you ensure the celebrations roll smoothly. More importantly, keep your CO2 emissions to a minimum.
14• Signature wedding company
After you've found the dress let signature wedding company Dutch wedding planners facilitate you. In fact, sort out any last minute plans like the venue and styling with their help. This business has the expertise and pedigree to create a phenomenal wedding for you. It prides it's self on knowing that every couple has a personal and unique story.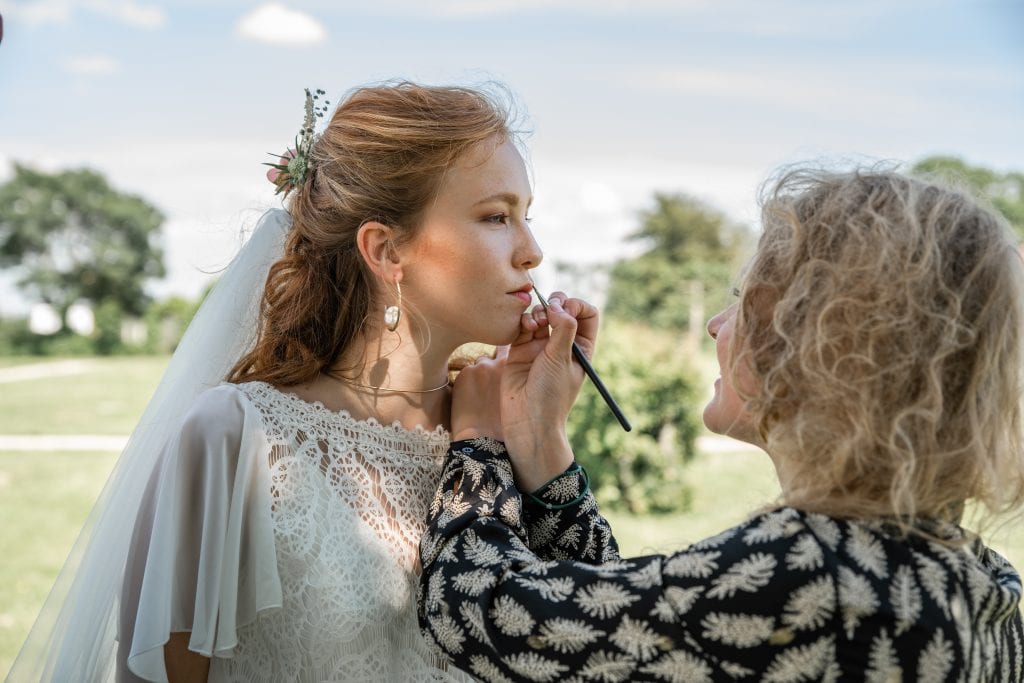 image jouwmoment.com
15• Love and Memories.nl
So, you are engaged and ready to get married. Love and memories.nl is a professional and fully-certified wedding design & planning agency. The specialists are two young sisters who adore wedding planning. And they can help you with the complete care of your unique occasion. They'll keep an eye on your budget and timeline.
16• Echtsharon.nl

How do you create a memorable and successful wedding day? Well, you should show continuity from the beginning of the planning process right through to the big day. Further, don't let your wedding ideas burn a whole in your pocket. Appoint Echtsharon.nl one of North Holland's most stylish wedding planners based in Almere, Flevoland.
17• Hetbruidsmeisje.nl
Founder of Hetbruidsmeisje.nl Vivian ter Huurne has a reputation for creativity and originality. In 2017, voted as the champion wedding planner of the Netherlands by the Dutch Wedding Awards, she continues to excel. Hetbruidsmeisje is the gem of the industry. And you can relax knowing that this wedding company takes care of your big day.
18• Dutch wedding planners Nina weddings

In addition, don't plan your sumptuous wedding from scratch. Ninaweddings.nl has a wealth of planning experience and can transform a blank canvas into a picture-perfect venue. The experts are a reputable, competent and diligent team of dedicated wedding planners. With a  passion to work alongside you, they'll prepare a joyous celebration.
19• Bloomwedding.nl
Next, with have Bloomwedding.nl. This wedding planner and designer of exclusive  events creates beautiful weddings. And the young, innovative and creative company from Shirley Pisano has a "Brides Seal of Approval from the NTBO (equivalent to the British Wedding Awards).  Selected as the best planner of the year, I worked together with her on the above wedding. Go here and  to create your special day.
20• Dutch wedding planners – trouwchicks
Last but not least, you've got the outfit, the shoes and the beautiful wedding ring. I'd like to introduce you to Trouwchicks. These are three young wedding planners from Zeeland. And they have combined their knowledge, talents and strengths to form this newest wedding company in Holland. Liset, Marita & Nikki's goals are to make your wedding celebration a beautiful and unforgettable happening.
image |Eileen Rivard
While you're here…
Be savvy and create your own wedding planning trend! Leave your ideas, questions or comments below.