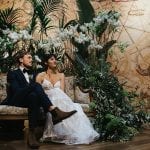 Mr and Mrs Unique wedding experience in the heart of Amsterdam exceeds all expectations of a special wedding celebration in the Netherlands. Why? Well, the happy couple found the perfect backdrop for the photo shoot. Although you want an intimate setting, what location suits your celebratory event?
Here is the deal, the heart of trendy Amsterdam, features beautiful spots for Mr and Mrs Unique. Do you class yourself as a unique couple?  The beautiful historic city offers love birds' lots of secret locations to create romantic and dreamy wedding pictures.
So, whether you need to keep your photo shoot away from prying eyes or you care to be more in the limelight, Amsterdam will surpass all your expectations. Furthermore, it provides Mr and Mrs Unique exceptional venues to complete the planning of the big day. Take a look below and discover how you and your partner can capture priceless moments in Amsterdam!
Mr and Mrs Unique | Wedding Photos

1. Andaz Prinsengracht Amsterdam Hotel
Firstly and surprisingly enough, Andaz Amsterdam is a charming spot for your pictures. Creating a beautiful and exclusive scene this hotel spanning two canals [Keizergracht] is truly a must-have photo moment. An expansive terrace overlooking Amsterdam's canals makes the venue an ideal location to take amazing shoots. So, after you've checked into your suite, take a trip down to their garden or canal side and get snapping away.
2. Authentic Dutch delicacies at the flower market
Secondly, Amsterdam is the haven for film and show-business celebrities, lovers of life, and art. The buzzing city is an exciting and trendsetting metropolitan for you to jump the broom in an informal or formal marriage service. So, once the wedding ceremony is completed pop over to "Bloemenmarkt" translated the Flower Market. This floating flower market showcases a rich assortment of tulips, roses and other delicate flowers, the ideal backdrop for your pictures.
3. Discover more hidden treasures
With the above in mind, don't stay at one place all day. Discover more hidden treasures of this metropolitan together. Take a leisurely stroll through the quaint royal streets and the mesmerising "negen straatjes". And walk over the quirky bridges of this historic city. For fun, why not get your camera out and take a snap of you both wearing a pair of large wooden clogs at the Klompenboer (near the flea market).

4. The Frankendael Park
Next, if you really want to stand out from the crowd. Take some snap shots outside the Frankendael the former estate featuring a 17th-century home in an historic building. Frankendael Park is used for special functions and weddings. And this prestigious location located in a 7-acre park adds a touch of class to your photos.
5. The National monument
After your photo session and hand in hand jaunt around the park. Head back to the National monument [the Dam] and reflect on your wedding day. Sit on the steps of the famous landmark the National monument erected to commemorate the casualties of World War II. Better still; take some selfies and let the beauty of the 17th century city astound you.
6. Red Light District
Within a stone's throw away from the Dam is the Red Light District. This section of vibrant Amsterdam is also known as the grown-ups playground. It's ideal, if you love canal houseboats and dream of a quirky wedding set among a fun setting encircled by fetching water. Be aware, it's not really permitted to take photos, however, if you find a secluded spot away from the hustle and bustle. I'm sure no one will disapprove.
7. Dutch souvenirs – sex, drugs and rock and roll
So, I bet you have heard that this wedding destination steeped in history is where anything goes, because it's Europe's most liberal city. The notorious Red Light District, not only houses the ladies of the night but you'll also pick up a few notorious Dutch souvenirs. On top of that, there is no lack of alternative art galleries and fine dining establishments, too. Moreover, you can take a few snaps of you both enjoying a special night out.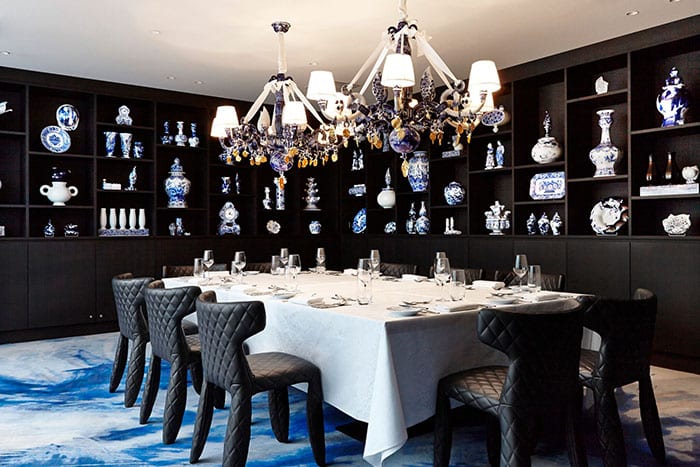 8. The beautiful courtyards of the Jordaan
A must-see attraction is the UNESCO World Heritage (grachtengordel – canal belt area). Acquaint yourselves with the dainty courtyards (hofjes) and Westerkerk (church). And imagine the thrill of excitement during the filming of your climbing tour to the tower. Or take snaps together at the nearby Anne Frank's House. Basically, you'll find pretty locations in the heart of the Jordaan on the Prinsengracht, which is packed with houseboats.
images courtesy of Andaz Prinsengracht Amsterdam
Over to you…
Please leave your thoughts in the comment box below. And like and share my Facebook page!