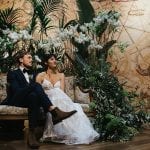 Mr and Mrs Unique quirky wedding venue has become the talk of the famous Dutch town Amsterdam. Although the couple want an intimate wedding that suits their outlandish personalities, it's not that easy to keep their celebrations away from prying eyes!
Basically, in the heart of trendy Amsterdam, Mr and Mrs Unique are hosting a whimsical and romantic wedding. What's more, the love birds' dedicated wedding specialist will find it hard to keep their big day a secret. This is because they need to contact other vendors and suppliers on the couple's behalf.
So, are you wondering where the alternative wedding venue is?  Well, surpassing all expectations of a luxurious hotel, the Andaz Prinsengracht Amsterdam provides Mr and Mrs Unique an impeccable service. Creating a beautiful and exclusive wedding setting this hotel spanning two canals [Keizergracht] is truly quirky and a must-have wedding venue. Take a look below and discover why Mr and Mrs Unique are the talk of the town!
Mr and Mrs Unique | Quirky Wedding Venue

Firstly and surprisingly enough, Andaz Amsterdam is a charming spot. The penthouse Prinsengracht Suite has the largest hotel terrace overlooking Amsterdam's canals. And this makes it the ideal location to spend some quality time together. So, after you've checked into your suite, take a trip to the well-known Dutch museums [Rembrandt, Stedelijk and Van Gogh]. All located within walking distance from the hotel.
2. Authentic Dutch delicacies
Secondly, Amsterdam is the haven for lovers of life, fun and art. Buzzing Amsterdam is an exciting and trendsetting metropolitan for you to jump the broom in an informal or formal marriage service. So, enjoy the rich assortment of the five unique studios for your intimate or grand celebrations at Andaz Hotel.
3. Discover more hidden treasures
With the above in mind, don't stay at the hotel bar all day. Discover more hidden treasures of this metropolitan together. Take a leisurely stroll through the quaint royal streets, the "negen straatjes" and dainty courtyards (hofjes). And walk over the quirky bridges of this historic place. For fun, try out a pair of wooden clogs at the Klompenboer (near the flea market).
4. The Dam
The Royal Palace used for official state functions is located on the Dam. Dotted around the Dam and your prestigious location are many fashionable shops and other places of interest. Go to the VVV Amsterdam to obtain your list of things to do. Remember to pick up your "City Travel Card", too. It's a valid ticket for all metro, tram, bus lines and night buses.
5. The National monument
Reflect on your wedding day and sit on the steps of the famous landmark the National monument erected to commemorate the casualties of World War II. Better still; book a horse and carriage ride for two. Enjoy the sights of the UNESCO World Heritage (grachtengordel). And let the beauty of the 17th century canals of Amsterdam astound you.
6. Red Light District
Within a stone's throw away from Andaz Prinsengracht Amsterdam is the Red Light District. This section of vibrant Amsterdam is also known as the grown ups playground. It's ideal, if you love canal houseboats and dream of a quirky wedding set among a fun setting encircled by fetching water.
7. Dutch souvenirs – sex, drugs and rock and roll
This wedding destination steeped in history is where anything goes, because it's Europe's most liberal city. The notorious Red Light District, not only houses the ladies of the night but you'll also pick up a few notorious Dutch souvenirs. On top of that, there is no lack of alternative art galleries and fine dining establishments, too.
8. Amsterdam Nightlife: Leidseplein
During your wedding getaway you can enjoy more than sex, coffee shops and rock and roll. Many celebrities such as Beyoncé, Adele, Justin Timberlake and Nile Rogers have enjoyed staying in Amsterdam. So, leave the hotel and stroll hand and hand down the prinsengracht and head towards the Leidseplein. Here you will find the real Amsterdam nightlife.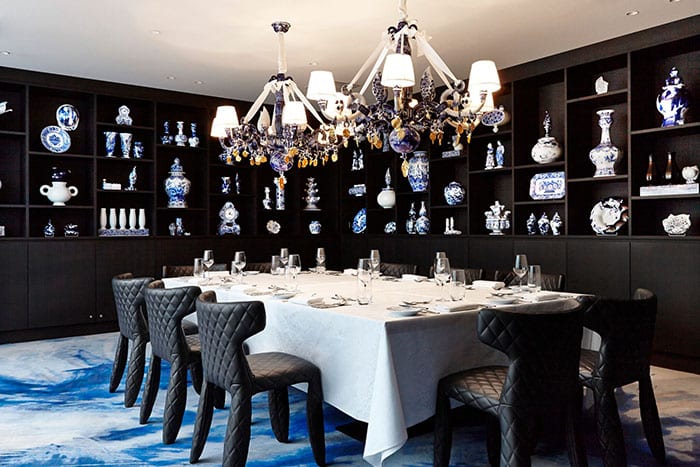 9. Last minute music concert & theater tickets
By the same token, you can book a concert at music venues such as the Melkweg, Paradiso and the Sugar Factory nightclub. These arenas are located at the Leidseplein and offer you the chance to dance the night away, as newlyweds. For alternative entertainment buy a last minute ticket for a show at the Stadsschouwburg, De La Mar or Comedy Cafe. https://www.leidseplein.amsterdam/en.
10. The Jordaan
A must-see attraction is the grachtengordel (canal belt area) for a stroll. Acquaint yourselves with Westerkerk (church). It is worth a trip for a climbing tour to the tower. Nearby is Anne Frank's House. You'll find it in the heart of the Jordaan on the Prinsengracht, which is packed with houseboats.
11. Andaz Prinsengracht Amsterdam Hotel
Lastly, the hotel is situated in one of the most affluent and wealthy parts of the city center, so you are sure to bump into a few celebrities. Or while sipping your celebratory designer cocktail, in Andaz authentic bar. And if you are feeling hungry. Ask the executive Chef Sander Bierenbroodspot about preparing one of his picture perfect European dishes with a Dutch twist. This will really complete your quirky wedding and make it a talk of the town!
images courtesy of Andaz Prinsengracht Amsterdam
Over to you…
Please leave your thoughts in the comment box below. And like and share my Facebook page!