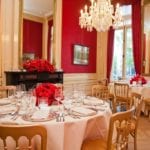 Discover minimony weddings today! Join thousands of other engaged couples, excited about planning their special day amid Covid-19 crisis. Minimonies are wedding ceremony ONLY events and notoriously for selective guests. But how do you plan it?
With frustration brewing from couples about new lock down regulations and the curfew. The minimony meets the criteria of the strict limits on attendance to weddings. It's a slight relaxation on the new wedding rules. Basically, this post coronavirus era has made us put on an extra thinking cap.
However, sketching out every stage of your highly anticipated mini wedding needs great thought. So, are you ready to think outside the box for a minute? Are you hoping to have your wedding cake and eat it too? Then take a leap of faith, surrender to the minimony, and plunge into the below…
Minimony weddings celebration
Tip 1• Informal minimony weddings

First and foremost, the thrill of planning a wedding is overshadowed by the coronavirus climate. So, what a lot of couples are doing right now is opting for an official marriage ceremony at the municipality. This way you have the formal license and can create an informal minimony.
Tip 2• Minimony weddings planning

Secondly, you've got lots on your wedding plate. So, open your mind to this new point of view. It will help you react positively to the idea of coexisting with covid-19. Most importantly, you have plenty of breathing space to deal with problems that lie in wait during the minimony planning process.
Tip 3• Evening wedding celebration
Look, it's normal to splurge out on a big bash with all the trimmings. But, an evening minimony, late wedding combined reception saves you lots of money. You can enjoy the morning and afternoon. How? Well, you can officiate the 30 minute ceremony at 5pm, take a photo shoot break until 6.30pm. Thereafter, host a reception at 7.30pm, just in time for a late supper.
Tip 4• Minimony luxury wedding
Although not compulsory, how do you create a higher perceived value of your exclusive wedding, without accelerating the costs? Simple, you mix luxury and inexpensive items with the hottest wedding brands. Basically, don't let your lavish minimony be boring and plain because of a fixed idea. Be smart and go all out on your wedding!
Tip 5• Minimony wedding planners

Look at it this way, you want to design a celebration charged purely by your love, right?  An intimate and alternative wedding is perfect. But don't allow things to get out of hand or spin around in your head. Face it full on, get a wedding planner on board. I guarantee that a coordinator will make your special day an occasion to remember.
Tip 6• Timeless home minimony
Did you think about taking precautionary measures, to stay more in control of investing in your celebration of love? Well, a home minimony covers all the bases for a memorable day. It's about designing something unique that feels safe and real to you. So, don't let the financial side of things leave you feeling vulnerable. Decide if you want to fork out an insane amount of money. Or you want to opt for a home minimony.
Tip 7•  Savvy wedding budget

How do you be extra savvy? Determine your wedding needs, budget and structure. This way you get the most out of it. A loan can work, too. You'll be able to prioritise what you truly want for your minimony. The cost of arranging an exquisite party can skyrocket. So, plan carefully during these extreme times.
Tip 8• Minimony wedding insurances
What about wedding insurances? Well, you will be covered if you have to cancel or rearrange your wedding because of illness, death or accident. Perhaps the bank of mum and dad can help. There's nothing wrong with asking for or lending some cash. Just do whatever works and suits your personality best.
Tip 9•  Minimony weekday weddings
Finally, are you both working and saving for the future? Then, your hard earned cash should go a long way. What about combining your flamboyant wedding ceremony with a honeymoon. A midweek wedding abroad is perfect and you solve two problems in one. So, good luck with all the exciting minimony preparations.
Minimony weddings related articles
Over to you….
Please leave your thoughts in the comment box below. And like and share "Minimony Weddings: 8 Special Ways To Celebrate True Love" on Facebook!