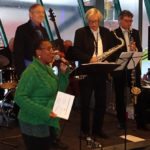 Tell me, are you here looking for tips to deliver a confident wedding speech? Is the thought of it making you nervous? Well, feeling overwhelmed and excited about giving your speech can also make you anxious. But, the honest truth is, it's perfectly normal to have these feelings.
And there's more….Speaking in public can stress out even a naturally gifted speaker. So, it shouldn't stop you from delivering a poignant and memorable speech with confidence and authority.
Another thing, your crystal clear announcement, if done correctly, will melt the coldest heart on the day. So, feeling stressed about shouldn't make you panic!  Discover how to speak with ease and your worries will be a thing of the past. And master your wedding speech nerves that are creeping up with these 12 ways to stay in ultimate control. Let's do this together…
Confident Wedding Speech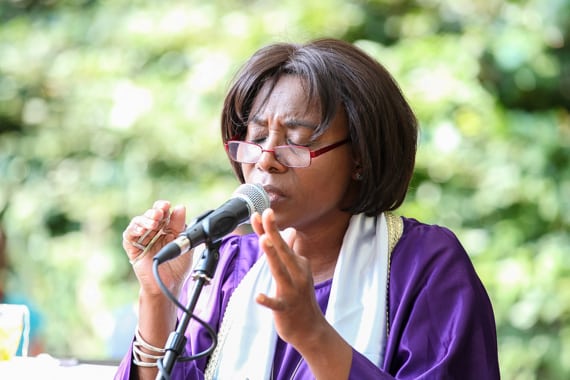 1. Write your wedding speech from the heart
Firstly, keep cool. The basis ground rule before you put pen to paper is to remember, your speech is important. It's a significant element of the happy couple's wedding day. Your contribution will be part of their new memories. To avoid the crowd becoming bored, restless or nodding off, deliver a dynamic speech.
2. Captivating and full of humor
Secondly, do you know why? According to wikipedia.org our attention span is less than eight seconds. Therefore, it's essential to make your announcement memorable, captivating, full of humor and witty irony. Read more about the speech etiquette for weddings at www.confetti.co.uk/speeches.
3. Go with the flow with a short, sharp and sweet speech
In essence, you may feel exposed and vulnerable during your stint as the ambassador for the wedding couple. So the best thing to do is keep your talk between 3 – 8 minutes. The rule of six is: short, sharp, sweet, fun, to the point and sentimental. And don't forget to raise a toast to the happy couple.
4. Mention the bride's and groom's uniqueness
When where you asked to make the speech?  Mention the date and the first time you met the bride/groom. Talk about their uniqueness, why they complement one another and what they mean to you. Let your speech go with the flow. Read on for great advice about an in-depth speech at a wedding and how to give a powerful best man's toast.
5. Prepare and practice your speech before the wedding
Look at it this way, you don't have to hold back during your talk or be a nervous wreck on the day. The right tools will enable you to maximize the impact of your speech. So, you'll need a:
Full length mirror
Voice recorder (IPhone or any other mobile device)
IPad or home computer
Otherwise a good old fashioned pen and paper will suffice.
6. Posture, performance and presence
Once, you've gathered all the material required and jotted down what you want to say. Use the above equipment to help you create a visually and verbally pleasing message of affection. Plus, you'll be able to see your posture, performance and presence reflected while reciting your wedding reading.
7. Rehearse your May wedding speech at home
Next edit your written speech, delve into your mind and be totally honest. Have you covered all the good stuff? Does it sound OK? What do you want to cross out? When you've decided what to keep. Rehearse it at home.
8. Cat got your tongue?
Write down the words you want to say. Practice saying it out loud and slowly, preferably in front of a mirror. Enjoy watching yourself and listening to your voice. Repeat as many times as you need. Be totally honest about your presentation technique. If you find you are laughing, crying or feeling emotional then you are on the right track.
9. Negative emotions will not help you
Any other negative emotion is an indication that you need to perfect your style, so you can effectively deliver your warm hearted speech. Otherwise, get a TV scriptwriter to write for you. This will relax you and give you confidence to convey your speech without fumbling. Go to the worlds largest collection of wedding speech material at www.weddingspeechbuilder.com.
10. Scan your audience & project your voice
Seated at the top table, at the front or near by, you will already have the full attention of the bride, groom and guests. Everyone will be aware of your presence and look forward to your toast. Take a deep breath and scan the mood of your audience. Acknowledge the newlyweds. Focus on someone in the room you feel comfortable, at ease and safe with. Keep smiling.
11. Get a copy of the wedding guest list and the seating arrangements.
Additionally, your message can contain key moments, juicy tidbits and special anecdotes about yours and the wedding couple's relationship. So, spend time researching to gather extra intriguing information about the wedding couple. Get a copy of the wedding guest list and the seating arrangements.
12. useful links to alternative wedding readings
Last but not least! Try to make your heartfelt speech, poignant toast or humorously witty speech sound united. Use these inspirational wedding sites to help you do the best you can:
• Babbphoto.com: unconventional and unusual speeches
• Youandyourwedding.co.uk: alternative and hilarious wedding readings
• Weddingideasmag.com:fun quirky wedding readings
• Bustle.com: Non-religious wedding readings that show-off your literary side
•Planyourperfectwedding.com: funny wedding speeches and readings for your ceremony
Over to you…
Please leave your thoughts in the comment box below. And like and share my Facebook page!