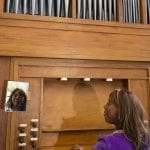 Are you clued up about the newest gospel comedy show? Although you may not fancy gospel, this latest trend is arousing the emotion of religious and non-religious audiences in Europe. And stand-up comedians are reinventing the way we experience gospel music.
By raising awareness about gospel comedians are mixing up the cultural melting pot with interactive monologues and sketches. Actually, in an effort to make the scène more accessible some choirs combine stand-up comedy techniques to engage with the public to grab their attention. Do you think this is the best way to capture the crowd? And do live acts properly represent the genre the right way?
Well, let me tell you, **Blues Brothers, Fighting Temptations, Joyful Noise and Sister Act** are musical comedy films which integrate the gospel feel. And what's even more exciting all age groups identify with the clean jokes and church music. Basically, the audience realises there is nothing to fear. So, keep reading to find out why a live gospel comedy show is the perfect entertainment idea for anyone who dislikes gospel.
Gospel Comedy Show
Laffaholics Gospel Comedy Series
Firstly, based in New York Laffaholics Gospel Comedy Series took the unprecedented step of presenting stand-up comedy to the masses. Stepping outside the box these unique comedians tell funny stories, one-liners and make clean lighthearted jokes. Their outstanding performances reach churches, community centers, senior centers and other venues. Another thing, Laffaholics are creating a once in a lifetime fun gospel experience for people of all generations. In other words, they're making epic history.
The history of Black American Gospel Comedy
Gospel comedy first started in the USA and is a big hit. It was a radical and groundbreaking show featuring Christian stand-up comedy acts. Stand-up comedy is a comic style in which a comedian performs in front of a live audience, usually interacting and speaking directly to the public. And the latest fad is that gospel choirs are lifting the spirits of audiences, too and making the genre more approachable.
Gospel entertainment is not scary or overwhelming 
Gospel music entertainment is a genre in Christian music. Fact is, non- Christians are enjoying the comedy shows and getting to grips with the meaning of gospel. And enjoy the music that has remnants of soul, blues and Motown. As more groups incorporate the above mentioned **musical films score** into their playlist, the more people connect with them. In essence, gospel comedy is used for aesthetic pleasure, religious, non-religious and during ceremonial occasions to entertain and delight the guests.
Add a personal touch to your wedding celebration
In my experience, a gospel comedy show always adds a personal touch. The buzz of a choir adorned in robes is a sure way of creating the perfect ambience at your celebrations. And it's the gospel truth that a performance ignites sparks which brings your event alive. Imagine how the fun and interactive gospel acts can transform the day. What's more, the musical experience will lift the atmosphere and impress everyone. To top it off, it's a wonderful surprise for your family and friends.
Surprise entertainment skeptics can't resist
And just think, by creating an unforgettable experience with a gospel show even the skeptics at your celebrations will love it. What's more, the fun entertainers accommodate all your music and party' needs. Additionally, the experienced artists keep everyone amused so that they sing, laugh, have a good time and dance the night away. The best part is, they will transport everyone on a musical comedy journey that sets the perfect tone for any special day.
Gospel comedy show brings non-believers of gospel together 
On that note, a gospel comedy choir is a little less ordinary and a lot more thrilling than the main stream entertainment. It's affordable and defiantly worth the costs. With your very own "Sister Act" you, wow your guests. How cool is that? Look at it this way, a gospel choir has the power to change a pessimist into an optimist. So, go ahead and book a gospel show. Enjoy a day and night of laughter, amazing gospel and inspirational music. Moreover, when the non-believers leave the venue, they'll have a smile on their faces and a song in their heart.
Over to you…
Please leave your thoughts in the comment box below. And like and share my Facebook page!