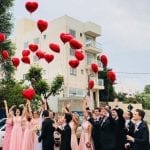 The engagement season is full of love and romantic proposals. So, give me 14 selfish reasons why getting engaged on Valentines Day shouldn't be celebrated? Albeit cupids bow, and arrow doesn't always make love connections. What creative ideas do you need to capture your imagination and their attention?
Let me explain… Valentines brings promises of sparkling diamond rings, boxes full of candy, Dutch tulips and delicious chocolate treats. But,  I've never received a fun surprise, Valentines card or a gift from a secret admirer or the Goddess of Love. Have you? Who would you like to enjoy Valentines day with and show your love? Or are you in my shoes, and feel the same way? Perhaps you feel rather pessimistic about Valentines and can't be bothered.
Although, the so-called day of love, amour / Valentines Day persuades us to pour our heart out to the one (s) we love. There's no harm to celebrate it, right? So, don't let me spoil your fun, happiness and optimism. Go on surprise your sweetheart, darling or significant half this Valentines Day. It's all about love, love, love! So, here are some ideas to capture your imagination and the heart of your lover.
Getting Engaged on Valentines
Give a Rose:
Most roses symbolize love, friendship and respect. But the main one associated with Valentines Day is red. So, to make a statement for Valentines. Give a rose to your loved one, friend or colleague. Or what about a beautiful bouquet of flowers or a bunch of roses instead? By the way, one single rose (of any colour) represents devotion, two red roses means 'marry me' and lucky 13 could mean you have a secret admirer.
Tea for Two:
Tea is a good remedy for disagreements or disputes. If you've fallen out with anyone, invite them to share a pot of tea with you at a tea house to discuss the matter. Are you aware that a good cuppa is the solution to most problems? And besides, who wouldn't like to enjoy a cup or two of high tea session with all the trimmings.
Cupcakes and more:
Another thing, delicious cupcakes, cucumber sandwiches and yummy fresh strawberries dipped in chocolate are irresistible. That's bound to ease the tension and get your relationship back on track. It's a great opportunity to reconcile, don't you think? Celebrate getting engaged on Valentine's Day in style with an elegant afternoon eating cupcakes and more!
Sauna & Massage:
A luxurious day out for two at a wellness farm together is a fantastic way to show your love. It's also an ideal opportunity to share some special exclusive time together, without any disturbances. Enjoy a joint massage and share the love, peace and tranquility basking in each other's company.
Laugh and Love:
Spend the day laughing together and loving up one another. What don't you book a comedy show, theater event or musical show? Afterwards, you can have a good chat about it, reminisce with a laugh, give and receive lots of hugs and finish off with a romantic kiss.
Getting engaged on Valentines Day – II
Pop the Question:
Come on… You know Valentines Day is the perfect time to pop the question and get engaged. It's one of the best days to get down on one knee and propose. How much more romantic can you get?
Valentines Card:
Maybe the love of your life has been waiting patiently for a Valentines card. Getting engaged on Valentines day is cliche, yet lovely. So, go somewhere nice and quiet to get their undivided attention, and tell them your heart's desire. Get your creative juices flowing, and use a flash mob to help you with your proposal. How cool is that?
Get Married:
Need I say more! Valentine's Day is the ultimate romance day. It's the perfect time to celebrate, honor and confirm your love for one another. Why not put some excitement into getting engaged on Valentines Day and plan your wedding. There are lots of special offers available to you.
Stay Home with fabulous food:
Make this a day not to forget. Set the mood by lighting some scented candles and lay the dining room table with your own specially designed Valentines Day menu card. Get out some love recipes, cook a delicious meal and enjoy fabulous food. Or better still, pull out all the stops by hiring catering and live music to come to you.
Floral arrangement:
We ladies love flowers, right? So, don't forget a floral arrangement. It will cheer up the occasion, nicely. Afterwards, enjoy a bottle of wine together (or your favourite drink) and cuddle up on the couch. And don't forget to watch a romantic movie. You could end the evening by getting lovey dovey, serenade them with a song (My Funny Valentine, Chet Baker) and play their favorite music or a game for two. Have you heard of a game called hint?
Getting engaged on Valentines Day – III
Clean the House:
This Valentines Day is a great opportunity to use your unique ideas, really impress your loved one, score big points and receive a loving pat on the back. Instead of them telling you to put the toilet seat down, clear up the mess in the kitchen or put your clothes in the washing machine, just do it! Offer yourself completely and show you really care. There is nothing better than a loving surprise on the day of love.
Surprise Them and Throw in a Poem:
This might take some planning, but it will be worth it. Why not pretend that you forgot Valentine's Day. Then arrange a really special day away, or book your partner a day off work. You could even pick them up from work. If you work together arrange to leave early. Don't spoil it by telling them why. Find an excuse, and take them to their favorite restaurant, pub, canal cruise, or enjoy a picnic in the park. Then surprise them with your Valentines Day Love Poem.
Leap Year Proposal
Leap Year brings a welcomed blessing to every conventional woman.  Once every 4 years you can ask your soulmate for their hand in marriage. The next big opportunity for you is on February 29th 2024. Luckily enough, you can speed up the laws of love and nature, and start arranging you're surprise engagement party today. Your future fiancé or fiancée will really appreciate the loving thought.
Getting engaged on Valentines Day – IV
Buy Them a New Outfit:
Did you know the way to his or her heart isn't just through good food? It's new shoes, a bag, perfume, aftershave or the latest fashion accessory. You want them looking glamorous, smart and sexy when you go on your romantic Valentine's Day Date.
Buy Yourself a New Outfit:
And don't forget Valentines Day requires a gift for yourself; new shoes and jewelry (bling if you like) to go with your gorgeous outfit. Who can't resist Valentine's Day and be proposed too. There is nothing wrong with treating yourself as well.
Host a Valentine's Day Party:
Are you single, looking to meet someone or maybe in a loving relationship? Whatever the case, do something different. Host a Valentine's Day Party, arrange a love menu and hook up your single friends with one another. Everyone loves a party. You can play fairy godmother by arranging a few blind dates, and put some smiles on your single friends' faces.
Getting engaged on Valentines Day – V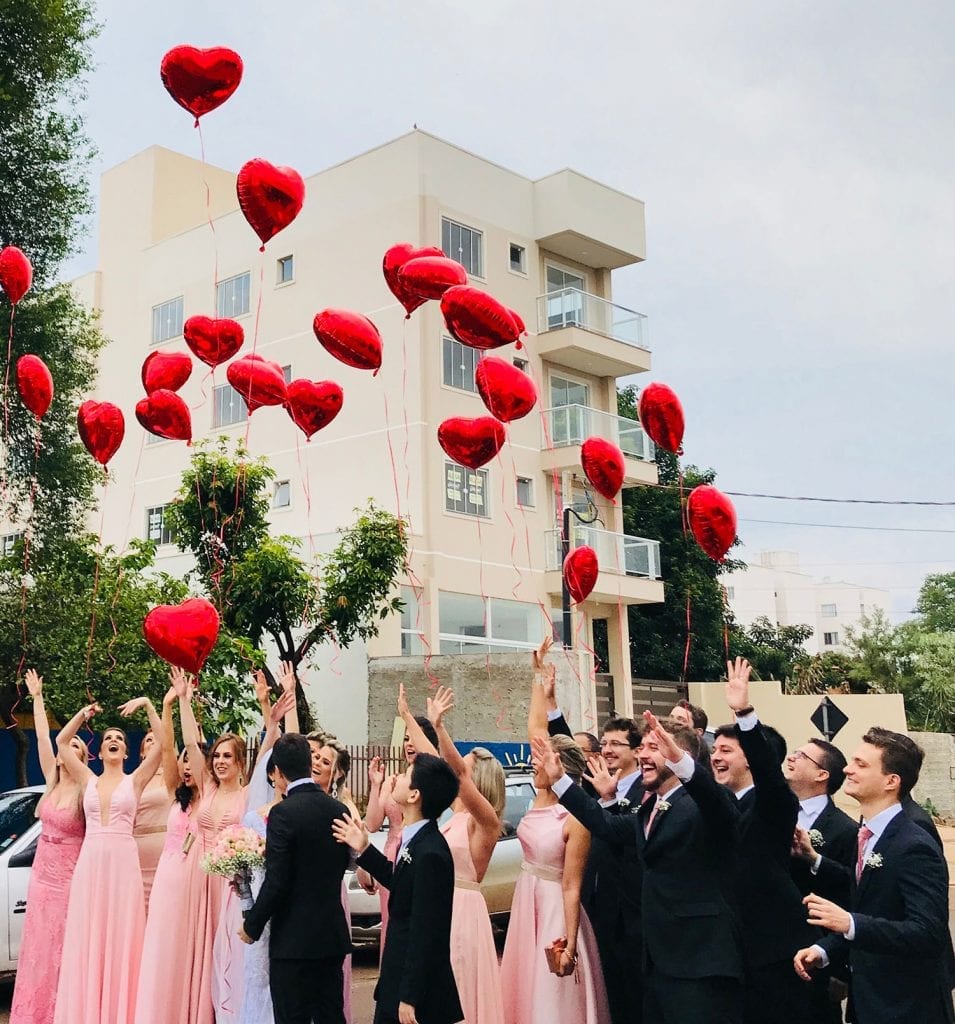 Book a Hotel Room:
Make Valentine's Day extra special and memorable. Book a romantic stay for two at an exclusive hotel. Check out the hotels that are offering Valentine's Day Package deals. Seal the morning, afternoon or evening with a sparkling glass of Prosecco, bubbly or bucks fizz. They will be your Valentine forever!
Dirty Dancing:
Get up close and really personal with a choreographed Valentines Day dance. Let your hair down. Take that salsa, ballroom, tango or lindy hop workshop you've always wanted to do. Dancing improves your connection and feelings for one another. Cupid's shuffle is sensual, because you have to work your body together as one. Get passionate and share your love on Valentine's Day.
Getting engaged on Valentines Day – VII
While you're here…
Are you planning on proposing this engagement season? Share your thoughts and ideas below.