Lovely to see you here….
I'm Clover Jean, (born May 9, 1968, London, England), British comic actress, celebrant – officiant, singer, and television personality as seen on the Dutch music shows "All Together Now" and "Hit The Road".
On top of that, I'm a diverse artist [gifted with natural talents].  As a British entertainer, I was born and raised in London, UK.  And I'm so proud of my heritage, and my mixed Jamaican and St. Lucian ancestry. Amsterdam is where I presently reside and works.
Artist Biography – Clover Jean
FAQ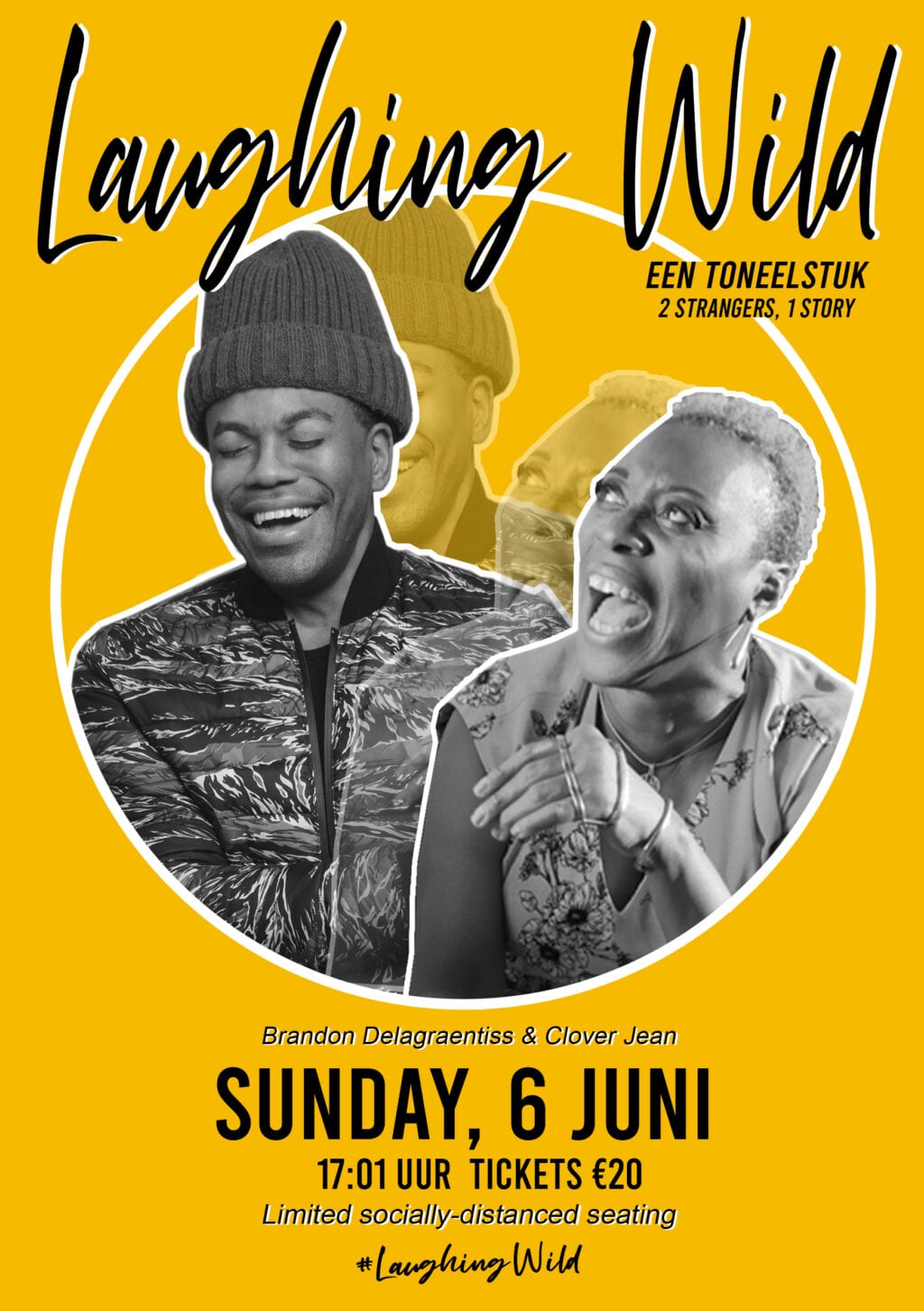 Family, friends and colleagues say, "Clover Jean has an optimistic, refreshing, and inspiring personality. Her singing voice has been described as jazzy, warm, and engaging with a soothing velvety tone.
The quality of her voice is suited for soul, Motown, jazz, blues, and inspirational black gospel music genres. She has a continuous positive, hopeful sound which is evident in her soulful, timbre and charismatic vocals."
Artist Biography – Clover Jean FAQs II
Singer – Celebrant 
So, I admit it, I'm multi-talented, wedding celebrant, fun entertainer and stand-up comedian, who is extremely popular and highly sought after. My repertoire includes Motown soul, jazz and black gospel music.
image: www.burgundyproductions.com
Artist Biography – Clover Jean – one more thing! 
Additionally, because of my likable personality, I've been known to deliver unique singing telegram services. I add a happy twist to all my performances, which usually captivates attention and wins the hearts of listeners and viewers.
Biography Clover Jean's & previous clients include:
Archbishop EmeritusDesmond Tutu
em. Dr. Wim A.G. Blonk, Chairman Board of Directors: Close the Gap
Toyota Deutschland
Schoenverzorging Otten & Zn Amsterdam
Alexander Mouret – Leiden International Film Festival
Internationaal Bloembollen Centrum
Cofely Experts Amsterdam
Hewlett Packard Nederland
Bol.com // EK Zomer 2021 // Duivel from Wefilm on Vimeo.
Wedding celebrant | symbolic marriage officiant: comedienne – Singer- Improvisation actress – Artist what more can I do???
EXPERIENCE
EXPERIENCE
2019 – 2020
Vocalnote/Muriel van Dinteren – zangles

2017 ‐ 2019

DGAI – Dutch Gospel Arts Institute
2015 – 2016

De Academie voor Stembevrijding/Free your voice
2014
Flexible Coaching – ( wedding celebrant )
2013‐ 2016

IZST Singer/Songwriter Training
2012

Easylaughs stand‐up comedy course
2011

Cliniclowns Workshop
2009

Black Gospel Music Workshop
2008 – Present day

Clover Jean Weddings
CHOIR EXPERIENCE

2019 – Present day

ABC Gospel Choir
2017 ‐ 2019

Wazzup Singers
2008 ‐ 2010

Winter Efteling ‐ Lichtpuntjes | Gospel Queens
THEATER – TV- VOICEOVERS

2020

VGZ commercial
2020

SBS 6 Hit the Road
2019

RTL4 All Together Now
Begin 2019

Kröller-Müller Museum 'CP Project', Voiceover
2018
Appelseintje – Gimme that sunshine
2017

Stedelijk Museum Exhibition – I'm a born foreigner:
2016 ‐ 2019

Jazzfestival DUKE op het Diemerplein – presenter
2014

100% Amsterdam Berlijnse gezelschap Rimini Protokoll
2008 ‐ 2008

Musical 'Godspell' www.in‐players.nl
2007 ‐ 2008

Musical 'Little Shop of Horrors' www.qetc.nl
2002 ‐ 2002
Actress/singer ‐ Fun on the water (Batya Foundation)

2002 ‐ 2002

Actress/singer ‐ No Blues for Shoes show
MASTER OF CEREMONIES

End 2005 ‐ 2006

Presenter/Interviewer ‐ www.dovoproductions.nl
2005 ‐ 2010

Actress/standup comedy clown ‐ www.hetbeter.nl
Begin 2005 ‐ 2007

Clown ‐ www.cordaan.nl
ABOUT ME
View more of my work here www.cloverjean.com/fun-entertainer
Finally, my primary aim is to please my audience, make them laugh and feel good about themselves. So, what about you? Do you want to know more about me, Clover Jean? I provide music and lighthearted entertainment for weddings, surprise birthday parties and exclusive company events at an affordable price.
Click here for more information