01/05/2021 15:00 – 17:00
Besloten
The Vondelkerk will host the celebrant-led wedding by the English Wedding Celebrant. Stadsherstel Vondelkerk is a gothic landmark. The church is a happy marriage of classic charm and contemporary style. It's the perfect location for a wedding.
Vondelkerk – Wedding Venue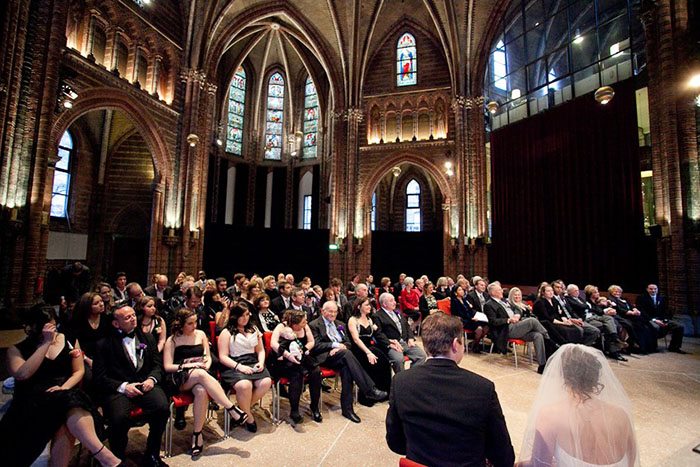 Since its founding, 60 years ago, Stadsherstel Amsterdam has been a big player in historical Amsterdam. The restoration company has re-developed lots of Dutch structures. In fact, featuring all types of monuments within an urban or rural environment it's made a mark on the city. More importantly, restoring great historic monuments is Stadsherstel key objective.
Furthermore, preserving historical buildings is their passion. Actually, the heritage group ensures the true character of the listed building remains intact. Moreover, with their efforts further development prevents damage to the existing architectural style". Vondelkerk – Stadsherstel.