31/10/2021 14:30 – 16:30
City of Wesopa, Weesp
FREE ENTRY: Benefit Concert Gospel & Cake created by In Memoriam Uitvaarten (funeral planners) in collaboration with Theater City of Wesopa. This gospel show will be held around ALL SOULS day, it is a FREE benefit concert.
This event is fully booked!
Benefit Concert Gospel & Cake
presented by In Memoriam Funeral Planners & Theater City of Wesopa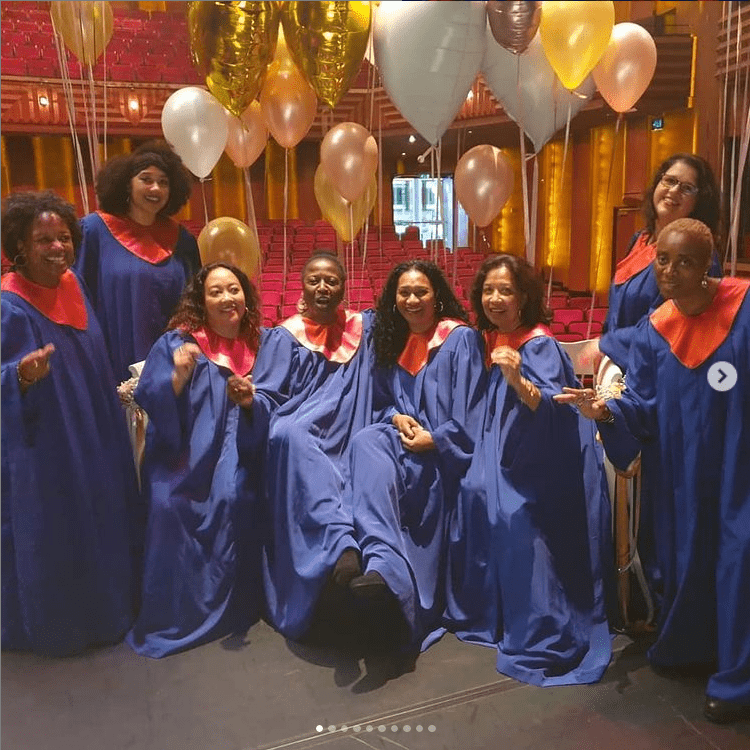 Gospel & Cake benefit concert is especially for the residence of Weesp, local residents and you, if you've lost a loved one during corona time.
In Memoriam Uitvaarten (funeral planners) and Theater City of Wesopa present: GOSPEL & CAKE – benefit performance around All Souls' Day with ABC Gospel Choir.
ABC Gospel Choir combines Afro-American gospel songs/spirituals with Motown soul and pop songs. The singers turn every performance into a meaningful moment with their energy, their beautiful voices and sense of rhythm. Let the choir transport you to another place, time and moment. ABC has a wow factor!
In Memoriam Uitvaarten (funeral planners) and City of Wesopa (theater) have organised a celebration, in the period around All Souls. This benefit performance is in support of Weespers who have lost a loved one in corona time and for everyone who loves the sound of gospel.
The performance is 'FREE'. However, a €1,- reservation fee will be incurred to reserve your seat. Pre-booking is a must. Full is full!
The program
2.30:  Walk-in with inclusive FREE coffee/tea & cake
3.00:  ABC Gospel Choir
3.30:  Pause with inclusive FREE coffee/tea & cake
4.00:  ABC Gospel Choir
4.30:  End – meet & greet in the foyer
Occasion: Charity Concert 'Gospel & Cake'
Date: Sunday 31 October 2021
Time: 2.30pm
Place: Theater City of Wesopa, Herengracht 23, 1382AG Weesp
FREE ENTRY
 
06/06/2021 17:00 – 19:00
Kempenaerstudio Stichting, Amsterdam
Laughing Wild Play a must-see theatre play, a two person monologue feat. Clover Jean & Brandon Delagraentiss. It's a black comedy about the stresses and strife of modern life in Covid times.
The play focuses on two strangers one story, they encounter one another at the supermarket…..This performance is set in a makeshift Open Air Theatre at Kempenaerstudio, Amsterdam. Refreshments and snacks available!
But before you book your ticket (s), here's a little background information.
Laughing Wild Play – Two Strangers One Story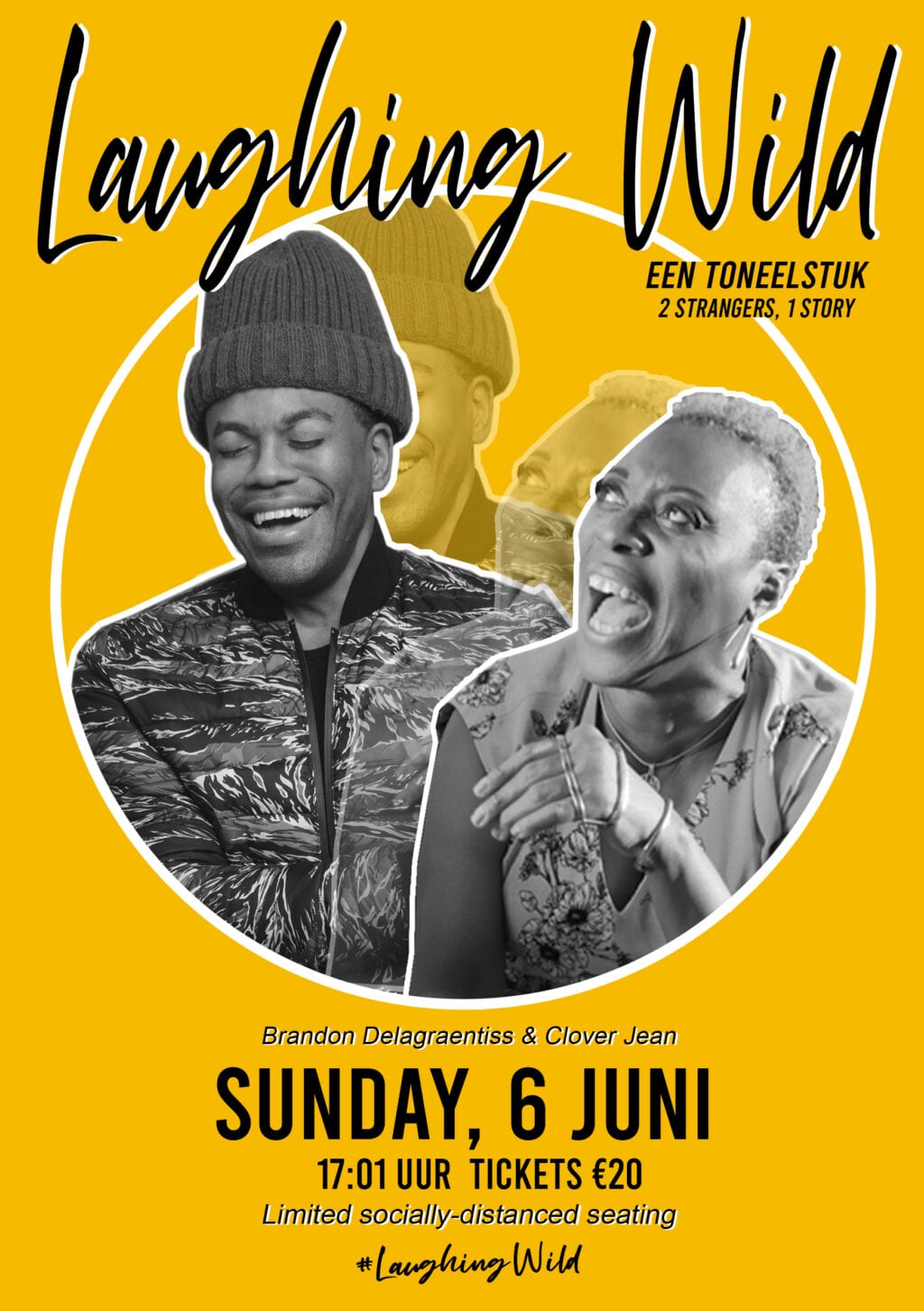 Laughing Wild Play by Christopher Durang, the new production is by Brandon Delagraentiss, it stars him and Clover Jean.
It  is a provocative and funny study about the perils and stresses of modern life in Covid times.  Unique in form, the play consists of two monologues (one for each performer) plus an hilarious scene which brings the two together. During this playlet, it turns out the two strangers are having overlapping dreams.  The cast and performers are:
| | | |
| --- | --- | --- |
| Woman |  ………………………….  | Clover Jean |
| Man |  ………………………….  | Brandon Delagraentiss  |
Date: Sunday 6th June 2021
Time: 17.01
Place: Kempenaerstudio, De Kempenaerstraat 11B, 1051 CJ Amsterdam
Entrance fee: 20 euros
Seat availability: 25
Tickets sold: 19
Seats remaining: 6
BOOK YOUR TICKET(S) HERE
30/09/2019 – 30/09/2020 All Day
The Dutch fruit drinks company Appelsientje is back. This advert features me Clover Jean. After a successful audition round, I was given a supporting role in their latest commercial.
Appelsientje

With the ultimate summer feeling, new packaging and new products, they are still the best thirst-quencher under the sun.
Part II
Basically, they've transformed the taste of Appelsientje into a positive beverage for the summertime and beyond. And it's a refreshing alternative to soft drinks. Appelsientje drink is a satisfying and enjoyable drink for everyone.

Appelsientje
With the products of this drinks company you can enjoy the best sun-ripened fruit. Even more exciting it has no added sugars or sweeteners. And no preservatives, because the products are briefly heated for shelf life. It's tastiest and best drink ever.
The goodness of juice
Do you start the day with a glass of fresh juice? Well, this juice drink has been made from pressed fruit and nothing else. Read all about what this juice has to offer besides the delicious taste.
Purity begins at the origin
Where are the oranges from? The oranges originate from the Brazilian orchards. For 40 years this drinks company has had a passion for fruit and juice. In fact, their care for quality, nature and people makes them one of the best drink companies in Holland. Purity starts at the origin, get more information now!