06/06/2021 17:00 – 19:00
Kempenaerstudio Stichting, Amsterdam
Ticket 20 euros
Laughing Wild Play a must-see theatre play, a two person monologue feat. Clover Jean & Brandon Delagraentiss. It's a black comedy about the stresses and strife of modern life in Covid times.
The play focuses on two strangers one story, they encounter one another at the supermarket…..This performance is set in a makeshift Open Air Theatre at Kempenaerstudio, Amsterdam. Refreshments and snacks available!
But before you book your ticket (s), here's a little background information.
Laughing Wild Play – Two Strangers One Story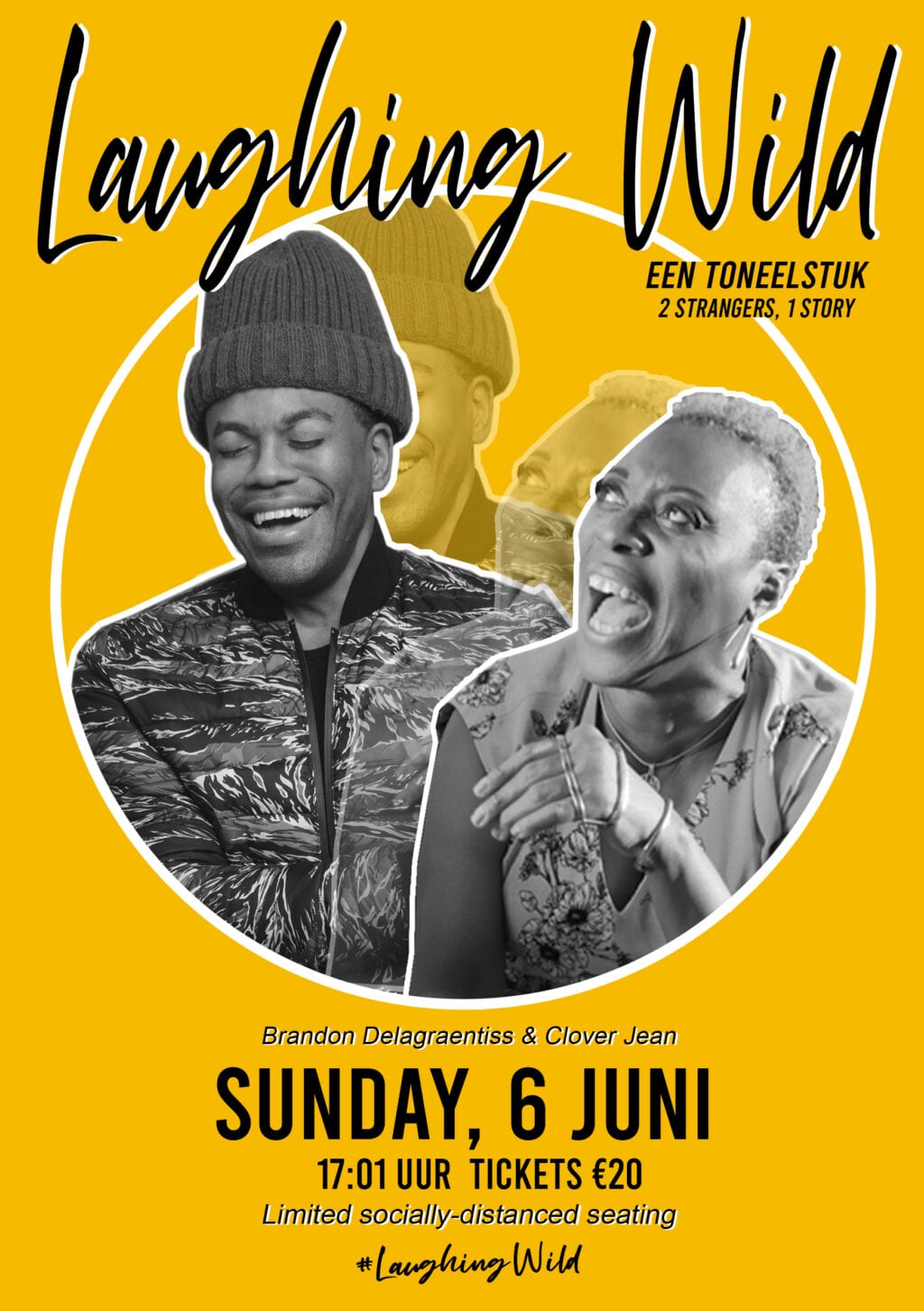 Laughing Wild Play by Christopher Durang, the new production is by Brandon Delagraentiss, it stars him and Clover Jean.
It  is a provocative and funny study about the perils and stresses of modern life in Covid times.  Unique in form, the play consists of two monologues (one for each performer) plus an hilarious scene which brings the two together. During this playlet, it turns out the two strangers are having overlapping dreams.  The cast and performers are:
| | | |
| --- | --- | --- |
| Woman |  ………………………….  | Clover Jean |
| Man |  ………………………….  | Brandon Delagraentiss  |
Date: Sunday 6th June 2021
Time: 17.01
Place: Kempenaerstudio, De Kempenaerstraat 11B, 1051 CJ Amsterdam
Entrance fee: 20 euros
Seat availability: 25
Tickets sold: 19
Seats remaining: 6
BOOK YOUR TICKET(S) HERE