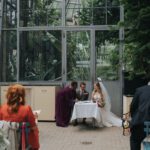 Congratulations! You are getting married. Why not, have a sparkling evening of night wedding. But, what are pros and cons? Imagine your wedding location decorated with lights, candles and surrounded by a stunning sunset backdrop  – sounds magical, right? However, there is a slight snag. Although weddings are energising and exciting planning is exhausting. It costs money, takes a lot of time and can be stressful.
So, how do you plan it without any stress? Well, one thing is certain, you said, YES have bought the dress, shoes and booked the location. Yet, something is still missing.  The fact is an evening or night wedding needs lots of preparation, you need to coordinate everything and everyone. But you can invite whoever you want (within reason). How do you ensure that the planning goes smoothly?
How can you make it hassle-free? What should you do? Well, that's where I come in. Let me do the work. Manage your time wisely. Life is short. Enjoy the moment. I have tips that will help you to get married your way, wherever and whenever. Create a beautiful evening or night wedding and enjoy the best day of your life. Look forward.
Do you want a legal evening or night wedding? Well, according to www.theweddingsecret.co.uk in the UK you are able to get married 24/7. Meaning registrars can legally marry you any day, any time and that includes getting married at night, too! But can get in NL or another part of Europe at the witching hour? Contact your local municipality for information.
With a celebrant evening or night wedding complete the legal part of your marriage first. How do you that? You will need to register your intent to marry. This must be done in all cases, whether you choose a registrar or Celebrant, as it enables the registration service to prepare your legal documentation and record the details of your marriage. Source: www.thecelebrantdirectory.com
Good question! Getting married in the evening can only take place after 6 pm. On average, a ceremony lasts 30 – 45 minutes.
Think about your budget. Planning an evening or night wedding can put a strain on your purse strings. However, it does;t have to effect it if you plan wisely. Make sure your evening stays within budget. This allows you to create an amazing and special ceremony.
How many guests do you want? Do all day and evening guests a favor. Choose a location that meets all your needs. Get it right the first time. This allows you to celebrate beautiful moments.
The options for incorporating sparklers into your evening or night wedding are limitless. Some of the most popular wedding activities that make use of wedding sparklers are send-offs and picture-perfect photo shoots. This is one of the most beautiful ways to brighten up the festivities!
A party ceremony in the evening can be quite fun. But, what do you do with the kids? How do you keep them busy? Simple! A wedding babysitter! Let them entertain your young guests  during your event?' Contact Nannynina.nl!
Finally, a wedding planner can take the pressure-off planning an evening or night wedding at home or abroad. So, once you have sorted out the registrar, booked your celebrant and found a stunning location. Perhaps, you want the wedding planner to do it.  Take a look here.
Did you find useful? Leave a message!