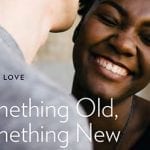 Looking for engagement ring ideas that glitter? Are you ready for the rush of emotions from a big romantic proposal? Every Queen dreams of hearing the magical words, "will you marry me?". But what will the perfect promise ring look like?
Well, a beautiful voluptuous blond bombshell once said, "a kiss on the lips might be quite sentimental but diamonds "rings" are a girl's best friend!" Besides what Marilyn Monroe claims, you can't beat the feeling of holding hands the first time and picturing a stunning ring on your finger, right?
However, you have to kiss a lot of frogs before you find prince charming. But when you do he'll pop the question and you'll be engaged. So, here are 12 glamorous engagement ring jewelers, that royal and celebrity couples love at first sight. Get what you want today!
Engagement Ring

Engagement ring – diamonds are a girls and guys best friend

1. ERSTWHILEJEWELERY.COM: Firstly, the Duke of York gave Lady Elizabeth Bowes-Lyon (aka Queen Elizabeth II's mother) an ultra-glamorous blue sapphire ring. But do you want your partner to take you shopping to buy it? Or would you prefer a party?
image derrico_jewelry
2. TIFFANY.COM: In 1886, Tiffany introduced the engagement ring that every couple wants to present at their engagement party. Get inspired to be a part of their legacy as the leader in expertly crafted yellow diamond rings that celebrate love in all its forms.
Diamond engagement ring tells love stories
3. BRILLIANT EARTH.COM: Five years after the engagement party of Group Captain Peter Townsend and Queen Elizabeth's sister, Princess Margaret. The red ruby ring was presented during an intimate soiree.
Photo by Arif khan from Pexels
4. GASSAN.COM: On the 24th February 1981 the public announcement of the engagement of Prince Charles and Princess Diana was made. And the iconic Ceylon blue sapphire stone ring worth $60,000 dollars was bestowed on the blushing bride to be.
5. BLUE NILE.COM:  In addition, Kate Middleton, Duchess of Cambridge was not consumed with the ring buying craze. Prince William bestowed her with his mother's blue sapphire engagement ring, now valued at $300,000. Lucky for her, right?
6. WHITEFLASH.COM:  www.whiteflash.com is an internationally recognized authority on hearts, arrows, princess, radiant and marquise shaped diamonds. So, check out their inexpensive rings. Cut a diamond above the rest and look forward to a stunning proposal in 2021.
Diamonds mirror hearts

7. KYLE CHAN DESIGN: Celebrity jeweller Kyle Chan loves the idea of stunning tanzinite rings. The Tanzania blue violet gems are more affordable than sapphires. So, if you want to buy one like your favourite royal don't worry about the price tag. Fall in love with these breathtaking designs.
8. JAMESALLEN.COM: Besides your H2B putting a big smile on your face, with an amazingly expensive ring. James Allen has you back and offers you the colour, cut and the clarity of diamond that suits you both.
9. DIAMOND-HEAVEN.CO.UK: Edward VIII abdicated the throne to marry twice divorced American Wallis Simpson, presenting her with a 19.77-carat green emerald ring. Diamond-Heaven.co.uk is setting a new benchmark in luxury rings.
10. FOREVERMARK.COM: Would you end the relationship if your future husband to be did not buy you a glamorous ring that matched your stunning style? Well, you have time to think about what you really want. Take a closer look at Forevermark.com special collection.
11. THELMA WEST DIAMONDS.COM: The diamonds for Queen Elizabeth II's engagement ring came from a tiara belonging to Prince Philip's mother, Princess Andrew of Greece. Would you like to put a little money towards the ring of your dreams? Well, why not!
12. PEOPLESJEWELLERS.COM: And did you know that Prince Harry designed Meghan Markle's engagement ring? It was a stunning three-stone diamond from Botswana, the country that is near and dear to the couple's heart.
While you're here…
Please leave your thoughts below. And like and share "Engagement Rings Inspired By The Beautiful Royal Couples" on Facebook!