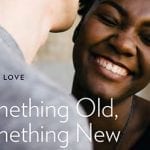 Feeling pressured to propose with the perfect engagement ring? Let these stunning rings encourage you to get down on one knee to say, "Marry Me". Planning a romantic proposal sounds awesome. But where do you find that priceless ring?
And be serious, are you ready to commit? Do you have a fear of missing out? Feel distressed about the engagement announcements on your Instagram. Or the constant hints about, " popping the question". Are you living together and you feel impatient?
So, what do you do? What's the next move? Well, it's not about what they think, it's about you. Don't worry about putting a ring on it. Let these engagement ring jewelers help you take the pressure off. Get excited about the engagement and choose a ring that signifies love at first sight.
Engagement Ring

Engagement ring – diamonds are a girls best friend

1. LAURELLEANTIQUEJEWELLERY.COM: Firstly, the Duke of York engraved his love for Lady Elizabeth Bowes-Lyon (aka Queen Elizabeth II's mother) on an ultra-glamorous blue sapphire ring. Do you want your partner to take you shopping to buy it?
image derrico_jewelry
2. TIFFANY.COM: In 1886, Victorian times, Tiffany introduced the engagement ring that every couple wants to show-off at their engagement party. Get inspired to be a part of their legacyas the leader in expertly crafted yellow diamond rings. And celebrate love in all its forms. Choose a ring to symbolise a love that transcends time.
Diamond symbolic engagement ring signifies your love

3. BRILLIANT EARTH.COM: The 1960's engagement ring of Queen Elizabeth's sister, Princess Margaret was an authentic red ruby ring was presented to her by Anthony Armstrong – Jones. The stunning ring designed like a rose was a sweet tribute to her name. View a selection of authentic Art Deco engagement rings styled to mark a momentous occasion. 
Photo by Arif khan from Pexels
4. GASSAN.COM: On the 24th February 1981 the public announcement of the engagement of Prince Charles and Princess Diana was made. And the iconic Ceylon blue sapphire stone ring worth $60,000 dollars was bestowed on the blushing bride to be.
5. BLUE NILE.COM:  In addition, Kate Middleton, Duchess of Cambridge received Diana's symbol of love. Prince William bestowed her with the heirloom from his mother to symbolise their union. His mother's (antique) blue sapphire engagement ring, is now valued at $300,000.
6. WHITEFLASH.COM:  www.whiteflash.com is an internationally recognized authority on hearts, arrows, princess, radiant and marquise shaped diamonds. So, check out their inexpensive vintage styled rings. Cut a diamond above the rest and look forward to a stunning proposal in 2021.
Symbolic diamonds mirror hearts

7. KYLE CHAN DESIGN: Celebrity jeweller Kyle Chan loves the idea of stunning tanzinite rings. The Tanzania blue violet gems are more affordable than sapphires. So, if you want to buy one like your favourite royal don't worry about the price tag. Fall in love with these breathtaking designs.
Symbolic engagement ring
8. DIAMOND-HEAVEN.CO.UK: Edward VIII abdicated the throne to marry twice divorced American Wallis Simpson, presenting her with a vintage 19.77-carat green emerald ring. And the 1930's classic platinum engagement ring flanked by diamond baguettes set a new benchmark in fine jewelry rings.
9. THELMA WEST DIAMONDS.COM: Would you end the relationship if your future husband bought you an old ring? Perhaps you'd prefer he buys a glamorous vintage ring that matches your stunning style. Well, you have time to think about what you really want. So, take a closer look at Thelma West Diamonds.com special collection.
10. VICTORBARBONE.COM: The diamonds for Queen Elizabeth II's vintage engagement ring came from a tiara belonging to Prince Philip's mother, Princess Andrew of Greece. However, your H2B can put a little money towards the ring. And whether you like a Victorian, Edwardian or Art Deco design www.victorbarbone.com can help you pick out one that suits you.
While you're here…
Please leave your thoughts below. And like and share "Symbolic Engagement Rings Inspired By The Beautiful Royal Couples" on Facebook!