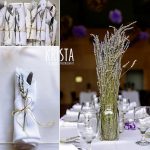 Did you know that Dutch masters of wedding photography have all won an acclaimed award? Well, not only are the snap happy photographers judged by their peers but many are familiar with wedding venues and the best spots to take pictures.
How do they capture extensive coverage of your wedding? Well, whether you get married in a five star luxury hotel, on a canal boat or on top of the A'DAM Tower in Amsterdam North an experienced photographer is equipped with the right gear.
But, what does a standard wedding album cost? Depending on your budget, the date, time and quantity of photos you require it could be up to 3000 euros. So, don't take my word for it, contact one of the below Dutch wedding photographers and get an estimation, today!
Wedding photography
image http://www.houseof-luce.com.
Kim Hart Fotografie  – 4 Awards

First and foremost, as a trained photographer Kim [Hart] Rooijackers creates natural  and spontaneous-looking wedding pictures. She helps you with a minute by minute time-frame. From the first look shoot, to the portrait and family snaps she'll ensure sharp images that reflect your love for each other. Moreover, Kim will determine the best angles of lighting for the big moments.
Arno de Bruijn – 3 Awards
Arno de Bruijn is a serious Dutch wedding photography influencer. This seasoned photographer puts his heart and soul into the job. And he makes sure you have the ideal backdrop for your photos. If you want beautiful images but hate posed photographs he'll work closely with you to set the right location. Afterwards, you can relive your precious memories time and time again.
Jill Streefland – 3 Awards
Additionally, imagine Jill Streefland as your wedding photographer. She is at your service and can snap the most beautiful pre-wedding shots of you and your soon-to-be-husband. For instance being framed by the car window gives the shot a voyeuristic feel, like you're sneaking a look at a tender moment. Creating and documenting wonderful memories of a meaningful life event is her expertise.
Bas Driessen – 2 Awards
Bas Driessen wedding photography is exceptional. Capturing all the genuine emotion and fun of your wedding day in an unobtrusive way is his forte. What's more, he has an eye to capture the extra special moments. Those story-telling images that you and I may not notice, but will help you re-live your wedding day.
Ehab Habbaba – 2 Awards
Some of Ehab Habbab's specialties are in creative, stylish and relaxed wedding photography. Actually, it's important for him to see you and your guests enjoying themselves at your wedding. The natural smiles and laughter always makes for better and more stunning photos. Ehab Habbab is a wedding professional who will capture the details you have meticulously planned.
Damon Pijlman – 1 Award
Another option for you is Damon Pijlman. This wedding photographer knows that a picture is worth more than a thousand words. By trade he has a passion for people watching and shooting real, romantic and tender moments. Furthermore, he documents your day in a relaxed way whereby you are not forced to pose in every wedding scene.
Wim en Kristin Wilmers – 1 Award
Next is a real treat. Wim & Kristen Wilmers are an inseparable team and provide you with world class, unobtrusive wedding photography. Their talents are coupled with the ability to showcase your wedding in the best possible way. And the best news is… they work closely with you to create an album that you feel shows off your personalities to the max.
Over to you…
Please leave your thoughts in the comment box below. And like and share my Facebook page!