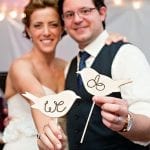 Difficult wedding decisions are the most toughest aspects of planning your nuptials, so here is some great planning advice at your fingertips. Organising the happiest days of your life should be fun but amidst the mayhem it's become complicated.
However arranging a wedding it isn't rocket science, brain surgery and you don't require high-tech organizational skills. But, the pandemic is real. Do you agree?
So, how do you maintain the intimacy and stay sane during this horrible crisis? How can you overcome joint challenges? More importantly, how do you take action to curb the frustrations? Use these questions to gage your feelings to keep any struggles and upsets at bay. Let's look at 20 bonding moments that are bound to arise.
DIFFICULT WEDDING DECISIONS
How to bond closer during Covid-19 new wedding culture rules
image Wedding Fashion Finds
1 • THE WEDDING BUDGET

Here's the deal…are you bouncing wedding plans back and forth with each other? Does it feel like a fun new ball game? Or a competitive war, a battle of wits and a power play. But be aware, it's corona time, so it's inevitable you and the H2B may be split over the budget. Iron out the kinks to improve your view. How? Be fair and compromise on stuff!
2 • THE WEDDING PARTY

Secondly, difficult wedding decisions cause stress. You'll ask questions about blending family traditions with your modern day cool ideas. Are you catholic, protestant, christian or an atheist? Do you want a wedding party/bridal shower? Perhaps you prefer a mix of traditional and contemporary. Whatever you decide. Sort it out now!
3 • NON-RELIGIOUS OR RELIGIOUS
By the same token, are you brawling about a registered civil partnership? Are you reluctant to host a non-religious commitment ceremony? Do you and your partner prefer a traditional white wedding? Well, if you struggle with the aesthetics, fixtures and features  of the big day, don't pigeonhole your ideas. Speak your mind and make radical decisions.
image: mikeyblueeyes
4 • NO GARTER OR BOUQUET TOSS
But look at what marriage really means to you. Do you desire a traditional church wedding? Or do you want a ceremonial marriage ceremony?  Are you dreaming about throwing the bouquet and showing off your garter? Well, you can have your cake and eat it to. So, find out how to merge your strong moral values and hopes for the future. Ask important per-marriage questions.
5• FAMILY FEUDS

With the above in mind, are you quarreling about seeking parental approval? Well, you and your partner's unvarnished opinions, the family and in-law feuds could put you in a predicament. You'll have to face the tough decisions about having an intimate wedding.  Just be transparent about what you desire and don't worry about disappointing close relatives. So, will you shun or appease?
6• UNPLUGGED  WEDDING

One way or another, you need to decide if you want an unplugged wedding. What does it mean? It means tech-free, no phones or social media during the big day. Banning these high-tech items ensures that what ever happens at your marriage celebrations, stays there. And interfering parents or in-laws don't have to feel embarrassed or intimidated about what went down.
7• KIDS FREE WEDDING

So, this could be a tricky one. Do you have a guest list full of family, friends and their kids? You could be stressed out about inviting the extra additions and concerned about certain members attending the wedding. Don't worry,  get the wedding guest list out, snuggle up together on the couch with a glass of wine, and be realistic about the headcount.
8• OPEN BAR POLICY

Do you want an open bar? Or do you have mixed heritage family, and prefer wine & beer only party? How important is your cultural, spiritual/religious beliefs? What about your upbringing and background differences? Let's face it, if you are a drinker, non-drinker or on the wagon you should use a wedding alcohol calculator to plan everyone's booze needs carefully.
9. ELOPEMENT WEDDING

So, are you doubting your future together? Perhaps you need to look at your wedding expectations. Being in the spotlight on the big day could be another difficult wedding issue to deal with; personality clashes and social anxiety could be worrying you. Perhaps you prefer an elopement wedding?
10• DIFFICULT DECISIONS COMPRISE

Would you sacrifice your personal wishes to create the perfect wedding day? Overcome your fears and refuse point-black to budge. Again, finding a happy medium with one another is the key answer to a relaxed and carefree marriage ceremony. Find a location that suits you both.
11• WEDDING REGISTRY EXPENSE SHEET

So, what is the important conversation you must have about your nuptials? Is it the wedding registry or bridal gown? Like it or not a wedding registry can be one of the biggest headaches to setup and plan. If you're partial to a particular item, stick to your guns. Ping pong ideas back and forth but make sure it doesn't clash with what you already have at home.
12• ASKING FOR A GIFT OF MONEY

During your bridal gown session, searching for a wedding venue, and the perfect honeymoon you realise your funds are low. What do you do? Break your wedding budget or tactfully ask friends and family for money in lieu of gifts? Well, don't worry about picking out pots and pans you don't need, check out my tips to start saving towards something you really want.
13• DIFFICULT WEDDING DECISIONS – AESTHETICS

Equally important, what is the wedding aesthetics/style? And the colour of the suit he should wear? Usually the traditional colours are:
Deep black
Dark blue
Rich burgundy
Or warm grey
14• NOT WEARING WHITE
Do you have a wedding etiquette code? Do you dream of wearing a white wedding dress or are you feeling like something bright and bold? Well, whatever your wedding mood set a dress code.  Avoid the big expense of the typical laced gown. Go for something that totally flatters your curves, skin tone and speaks louder than words!
15• DIFFICULT WEDDING SEATING PLAN

Would you whittle down your guest list to avoid a difficult wedding decision? Albeit your in-laws, wedding guests or other invitees are vital for making your day a triumphant success.  You could arrange an open seating plan and ensure their presence completes the ambiance at your wedding.
16• BLAND & BLEAK WEDDING
To sum up, let's not sugar coat things, Covid-19 is here to stay, we have to live with it! So, don't get mad get even. Tackle the difficult wedding decisions. Namely, if push comes to shove just see it as a challenge to create something uniquely yours. You've got time on your hands right? Basically, forget the drama and remember you're in this love together.
Difficult wedding decisions – related articles
Over to you…..
Please leave your thoughts in the comment box below. And like and share "Difficult Wedding Decisions Couples Make Amid Covid-19 Crisis" on Facebook!