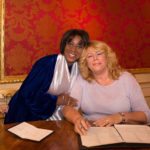 Wednesday, 20th March 2019 is the start of spring. And March civil wedding ceremonies in Holland are steadily on the rise. Not only that, but Dutch weddings are unique in comparison to other wedding services around the world. But, what if you want a civil wedding?
From early, mid and late March through to May the spring wedding season promises many couples the possibility to hold a long-term partnership ceremony.
And, I'll let you in on another secret; unless you have settled status in Holland or you are resident in NL for a certain period of time you cannot marry. A civil wedding is not possible. You need to gain settlement status and full Dutch citizenship first.
So, what is your approach to Dutch weddings? Read below what you can expect during a March wedding ceremony in Holland during the spring wedding season.
March civil wedding ceremonies
Before you continue there's more… you can opt for a celebrant led wedding. Many Dutch couples once they have obtained their registered partnership license prefer this type of ceremony. Why? It is more personal and they can add an extra special touch to the wedding. Plus, the celebrant proclaims no legal declarations of consent (exchange of official marriage vows), such as; "Are you free, lawfully, to marry your partner?"
See below the key elements for a legal wedding in Holland 
First step
(1) Welcome word by government official – registrar.
(2) The introduction speech.
(3) Wedding ceremony script speech (personalized on request).
(4) Official wordings and legal part for the completion of your marriage.
I do's and the kiss.
Exchanging of the rings.
Signing of the register.
Closing statement.
March wedding ceremonies
Legal part I
Equally important is an authorized black pen. Therefore you, your partner and the registrar use it to sign the marriage certificate. Actually, it is customary to sign the paperwork with registration ink. In short, it means your marriage license is legal and registered.
Legal part II
Additionally, the Dutch wedding law requires you sign 2 significant documents. For instance, an official marriage certificate and wedding book (trouwboekje). The Dutch civil marriage ceremonies legal part II consists of the following acts:
Official confirmation and authorization of your marriage.
As well as a ceremonial maillot – gavel and sounding block (applicable in Holland).
Finally, the end of your wedding proceedings.
March wedding ceremonies and beyond
(1) For starters, you can assign a celebrant to work alongside a local authority registrar. The celebrant greets and welcomes everyone. This includes you and your guests.
(2) Another key point is the mandatory verification and identification. The celebrant verifies on behalf of the registrar you and your partner's attendance.
(3) Thirdly, there is a registration obligation. Therefore, the registrar checks, verifies and identifies that you and 2 – 4 witnesses are present and correct.
Wedding ceremony script and speech
Additionally, the celebrant conducts the ceremony and contracting words plus signing of legal documentation are the responsibility of the registrar. Declaratory words of consent are not obligatory. However, I do's, the kiss and vows are compulsory.
Exchanging of the rings
It is traditional for you to exchange wedding rings after you say your vows. Since these rings are symbols of your union, the words said during the exchange reflect your hopes and dreams for the future.
Signing of the register
In essence, there are two main parts when signing the official register, the marriage certificate and wedding book (optional). The documented legal paperwork contains all the specifications relating to your legal marriage.
Legal part I
There is a sequence of events that follows when signing civil marriage legal deeds. And in agreement with you, your witnesses and officiating registrar you sign a certificate. Additionally, the registrar's assistant facilitates with the signing.
Legal part II
To determine the significant of each witness there is a ranking system during the ceremony. See below:
Bridal couple
Witnesses
Registrar
Declaration of marriage by the government official – registrar
Eventually, the registrar will announce the contractual words. And afterwards, the official signing of paperwork happens. The sounding of a ceremonial maillot confirms that you are husband and wife or long-term companions.
Conclusion of March wedding ceremonies
Closing words.
The issuing of the wedding book and presentation of a pen or other keepsake.
Lastly, held throughout the year March wedding ceremonies are very popular. But, as the spring wedding season 2019 is fast approaching, I wanted to share with you the start of a celebrant's year.
Over to you…
Please leave your thoughts in the comment box below. And like and share my Facebook page!