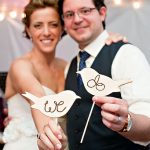 Bridal magazines are packed full of information about venues, planning advice and visually inspiring images of your anticipated big day celebrations. What's more, the mags give you the chance to tell your love story with other couples. But,  is your wedding deemed relatable?
During the wedding season the publications feature real engagements, beautiful weddings and anniversary stories. Basically, they help readers like you in both words and juicy images think about your nuptials and how you envision getting married.
In fact, bridal magazines are at your fingertips and can keep you on track of the important arrangements.
So, wouldn't it be nice to share the ideas that crop up while you plan your special celebrations? Become the storyteller that you were born to be. Pick one of the below bridal magazines and get your real wedding story and pictures published today. Read on.
Bridal Magazines

Firstly, here is some tantalising information from www.theknot.com about how to submit your real wedding. In general, wedding season months begin in late spring and continue through early fall. Therefore, you have plenty of time to get your story out!
Secondly, www.weddingideasmag.com bridal magazine want to know everything about your dress, how you and your spouse met, what inspired your style, and how you plan to create your wedding.
Thirdly, your wedding day experience and personal anecdotes mean a lot to www.bridemagazine.co.uk. You can write something uniquely yours for their upcoming issues. So, pass on your ideas, advice and images and inspire other brides and grooms, too.
Additionally,  weddingday-online.com have a website for you to share a mix of photos from getting ready through to the ceremony. Future brides and grooms can see and read your original ideas for the upcoming big day event.
Screenshot courtesy of: www.attirebridal.com
www.harpersbazaar.com
Another magazine for sassy brides like you is www.harpersbazaar.com. Basically, with their guide you can submit a more exclusive and sophisticated wedding day. Ultimately, they want great photography, authentic ideas, and stunning locations.
In addition you can submit your real wedding photos to www.brides.com. But, how do the editors of BRIDES choose the real weddings in the bridal magazine? It's not easy. So, head over to the section about real wedding publications and read the terms & conditions.
Lastly, submitting your photos and story to mind-blowing bridal magazines is not rocket science. Alexandra-macon is www.vogue.com contributor and loves a chic wedding. So, your submission should be exclusive to them.
Over to you…
Please leave your thoughts in the comment box below. And like and share my Facebook page!