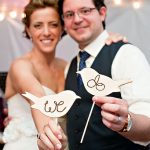 Top bridal magazines with real wedding photography galleries and directories are trending these days. Essentially, they have all you need to design an ideal marriage. Whether you're looking for a fresh concept, colour themes, venue or incentives find style inspiration for the big day.
On top of that, many bridal magazines are giving away FREE wedding competitions and draws. So, you could win some marvelous prizes for your special day. And the beauty of digital wedding magazines is that you can also get a paper version, if you want. This way you're sure to keep updated with the latest trends. And you'll know about new upcoming styles in the wedding industry for 2019 and beyond.
In addition, some bridal magazines give you exclusive advice on seasonal and bespoke weddings. Here are a few top bridal magazines you may want to consider. Read on…
Top Bridal Magazines For Wedding Day Inspiration
https://www.destinationweddings.com
Firstly, Destination Weddings & Honeymoons Abroad (DWHA) is a bi-monthly bridal magazine dedicated to the glamour and romance of marrying and honeymooning abroad. Jam-packed with inspiration, fashion tips and luxury destinations you can't go wrong. They'll help you decide where to go, what to wear and how to ensure that everything turns out perfectly.
http://www.loveourweddingmag.com/
Secondly, at www.loveourweddingmag.com you can get ideas, advice and use their wedding knowledge towards planning your budget. Stuck for bridal fashion inspiration? They have lots of wedding gown ideas, to help you make up your mind.
http://www.attirebridal.com/
Additionally, Attirebridal.com have a great selection of bridal gowns for your wedding day. You will find information about traditional, secular wedding ceremonies, party tips and more. So, download their magazines for a wonderful wedding planning experience.
Screenshot courtesy of: www.attirebridal.com
https://www.www.harpersbazaar.com/
Another magazine for chic brides to be is www.harpersbazaar.com. Basically, you will find lots of information to direct you to a more exclusive and sophisticated wedding day. Subscribe to the latest issue to your iPad for easy viewing. And keep up to date with the Bazaar bridal section.
https://www.cosmopolitan.com
In addition you can find wedding packages, destination wedding venues abroad, beach reception ideas and more in the magazine. For convenience, you can download the app to your mobile phone. Subscribe to get the latest select tips and ideas. You could even win a once in a lifetime prize and save some precious cash.
https://www.the-weddinggallery.com/
Alternatively, the wedding gallery digital magazine has a physical shop too. Hailed as the world's first wedding department store in London, it provides you with premium and luxury wedding brands and services. It is the newest destination for engaged couples dreaming of a unique end-to-end experience. Moreover, it offers you the latest fashion, trends, wedding ideas and creativity. This is the perfect hub for every groom and bride-to-be.
http://www.vogue.co.uk
Lastly, www.vogue.co.uk share wedding photo shoots with elements that are actually possible in the real world. "Explore unique wedding ideas. From celebrity engagement rings and high street wedding to guest outfits and superstars and royal weddings. Furthermore, the glamorous digital magazine has totally nailed the whole wedding thing. Find out more about them at  www.vogue.co.uk.
About the Author:
June Whittle is a freelance blogger, author and the founder of Miraculous Ladies. She is a self-employed copywriter based in Clapham, London. Read more digital wedding literature. And connect with like-minded women striving for a better life, over at Miraculous Ladies.