If you are a sweet tooth and love music the sweetest wedding songs will take your ceremony and reception party to the next level. In fact, if you fancy something out of the ordinary to wow your guests these songs might do the trick.
Not only are you sure to impress family and friends with tasty sweets and delightful music, it also allows just as much personalisation as traditional wedding cake. Imagine it, you'll satisfy, symbolise and kick-start your marriage celebrations.
Bridal couples like you dream of the perfect signature love tunes to resonate their feelings during the wedding ceremony. On top of that you want the best desserts at the reception party.
But, my good friend confectioner Sweet Bob Amsterdam knows that even the best desserts can make or break the cutting of the wedding cake. Above all, spoil the second biggest thing you'll do as husband and wife, the first opening dance! So, you'll need some irresistible music for your evening food menu.
Sweetest wedding songs
The sweetest wedding songs for the wedding cake

But, do you fancy to add the sweetest wedding songs to your playlist? Well, if you do I've got you covered. Here are my celebrant's choice of sugary-sweet signature songs . Yes, these mouth-watering wedding delights might get you in the mood for love. Inspired by my visit to Sweet Bob Amsterdam [Brouwersgracht], perhaps they leave your sweet tooth fully satisfied, too.
1. 30.000 Pounds of Bananas by Harry Chapin
Generally speaking, music induces nostalgia and evokes emotions. It is the creme de la creme of special occasions! So, the songs you play during the cutting of your multi-tiered toppling tower should be at an enjoyable audible level.
2. My Boy Lollipop  one of the popular songs by Millie Small
The traditional wedding cake cutting song is the heart of the reception and entices your party people. Therefore a delicious chocolate accompanied with a love song sweetens the celebratory event and amplifies your celebrations.
What's more, personalised chocolate bonbons accentuate and excite the party mood. Everyone will communicate better, feel good and it strengthens the senses. Moreover, wedding sweets create an amazing eating experience at your memorable occasion.
4. Black Coffee – popular wedding songs by Ella Fitzgerald
Wedding songs such as jazz music create an unforgettable wedding day and may tickle your fancy. So, get to the heartbeat of the matter with seductive music, black coffee and a innovative chocolate truffle or bonbon.
image flickr
Additionally, easily digestible songs put you and your reception guests in the right frame of mind to eat. It's the icing on the cake! And a delicious treat such as Brigadeiro is an indulgent dessert. Even better, everyone will converse and mingle with each other.
6. Grandma's Brew by Clover Jean
Alternatively, you can cherry pick some great hits and spice up the event with your signature tunes. Actually, the wrong wedding songs upset your choice of scrumptious desserts and cakes. Tasty sweets and music add an extra special feel to your big day.
7. Red Red Wine one of the popular wedding songs by UB40
Surprise the people at your location with alternative hits and an inviting array of delectable sweets at your wedding breakfast. Therefore, play laid back hits, smooth soul, Motown and pop ballads to soothe the ears while the guests relish the sugary treats.
8. Choux Pastry Heart by Corinne Bailey Rae
In addition wedding desserts and the right tunes will be pleasing to the soul and the palate. So, throw your guests a curve ball and delight their senses with something refreshingly new. Brazilian Brigaderio's will leave your family and friends wanting more!
image makelessnoise   DeAnn & Brett & Chocolate
Allegedly, you should listen to relaxing and peaceful sounds while indulging in a scrumptious wedding sweet such as a bonbon or truffle. Music is the piece de resistance at your event and should be accompanied by a mouthwatering delight.
10. Juicy Fruit one of the popular wedding songs by Mtume
Remember to keep your reception guests entertained with a chocolate fountain, fruit and canapés. Don't be afraid to swap the traditional wedding cake with something creamy and new. Furthermore, design a sweet signature wedding cocktail to accompany it.
11. Potato Head Blues by Louis Armstrong
Another thing, you need songs to invigorate you and your guests appetite. What's more, a dream dessert enhances your themed wedding day. More importantly, your family and friends will love your attention to detail!
12. Salt Peanuts one of the sweetest wedding songs by Dizzy Gillespie
Let's be honest, the value and benefits of good music with a combination of bite-sized treats aid, stimulate and activate the celebratory mood. In fact, you make it a memorable occasion.
Another thing, mostly everyone loves sweets, puddings and cakes. And the above tune will entice family and friends to dig in and enjoy themselves. This unique and positive song is destined to find your wedding dessert buffet.
And there's more, this cocktail inspired song really packs a punch. Combining fab music, beverages, sweets and tempting aperitifs everyone is guaranteed a thrilling time. Wedding catering mixed with the right playlist leaves great memories that last forever.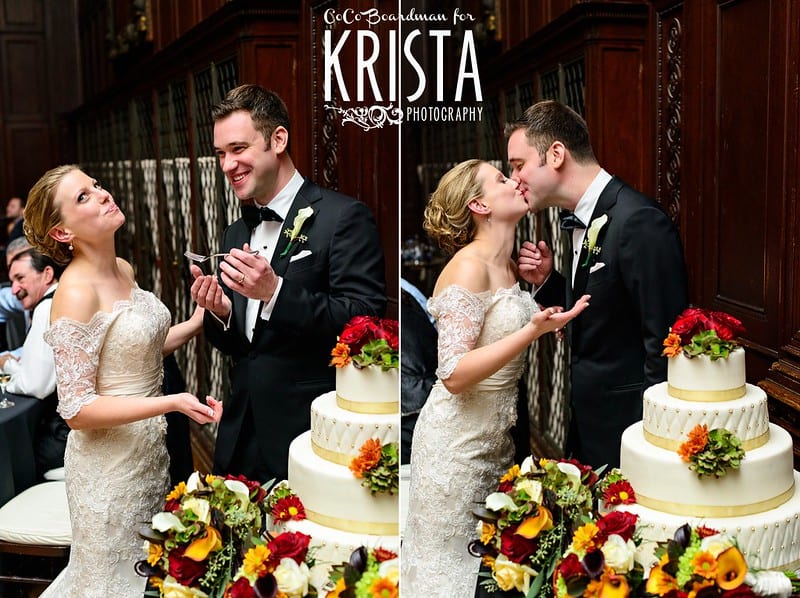 15. Tea For Two popular songs by Ella Fitzgerald
Remember good popular songs keeps you both featured as the main attraction: the focal point. This beautiful song makes your wedding more special than ever before. And will captivate and inspire your guests to tuck into the dessert table.
Whether you are opting for a classic or contemporary feel, continue the theme by adding this song. A dessert menu soundtrack calms your guests' emotions. Even better, you set the mood and get them excited about the evenings wedding celebrations.
17. Yes! We Have No Bananas by Louis Prima
Let's face it, family and friends will be happy to continue the celebrations after you've said "YES".  Popular songs, such as the above wedding hit is a wonderful sing-a-long song for all your guests and the kids, too. You'll have the best ever get-together event.
18. Tacos, Enchiladas and Beans by Doris Day
Fine tune the entire occasion with this unique hit, and add a healthy dose of excitement to your day. With this song you will spice up your festivities, entice your guests and set the scene for a night of unforgettable celebrations.
image Brazilian sweet Brigadeiro
19. Red Beans & Rice by Michael Franti & Spearhead
With all of the above in mind, this one-of-a-kind song is an upbeat hit to seduce your family and friends to pre-party drinks and confections. It keeps the suspense going until your first dance.
20. Pass the Dutchie  one of the sweetest wedding songs by Musical Youth
So, if you get a sudden rush of overwhelming sentiment. This great fun loving song involves everyone and gets your party off to the right start. By incorporating this unique hit into your wedding reception, you'll have one of the happiest events of the year.
SWEETEST WEDDING SONGS – BONUS TRACKS
And there's more… make sure to arrange "social music", and don't play brash, non-stop hits found at a night club. But, whip up the atmosphere with your wedding cake cutting songs.
 Sugar Sugar  by The Archies
So why not play the most unique wedding cake cutting songs and create an overall feeling of authenticity. This song inspires positive vibes and beautiful feelings.
 Sweet Love by Anita Baker
To conclude, this wedding season find the right baker, bonbons and tasty music to brand your wedding. Yummy treats create sweet memories and satisfy everyone's sweet tooth. Make a meal out of your meaningful day!
Over to you……
Please leave your thoughts in the comment box below. And like and share my Facebook page!